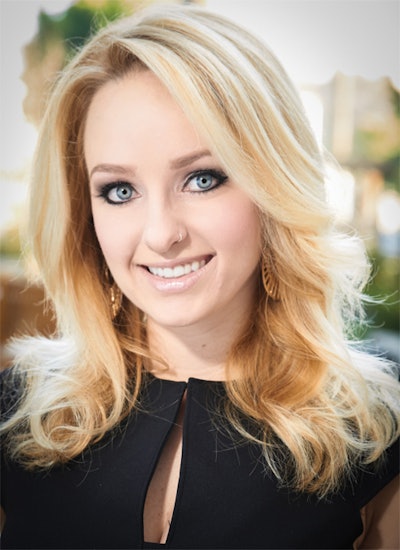 Her childhood career dreams were numerous and varied: Stylist Missy Croquart considered everything from law school to training with a plastic surgeon to help burn victims. While mulling options and completing high school, the small-town girl simultaneously took cosmetology courses at Capri College in Davenport, IA, so as to have a money-making trade to help pay for school. But that side gig soon became her main vocation—which is perhaps unsurprising. "I grew up braiding My Little Pony manes, giving my Barbies haircuts, and changing Ken's color from brown to blonde by running his head underwater," she laughs. "When the internet took off, I was cruising every beauty website to print binders of step-by-step hair looks."
RELATED: Sexy Hair Celebrates its Twenty-Year Anniversary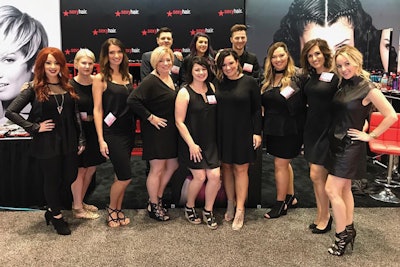 A platform artist friend first introduced Croquart to Sexy Hair by making her a guinea pig at a hair show. "They were featuring a super-short cut called the Rag Doll that seemed perfect for my curly mane, so I let them chop it all off," recalls the brave pro. Thus began her 15-year love affair with the brand. She started by traveling locally to knock on distributors' doors and showcase product, then globally as a creative expert in charge of developing collections. As senior artistic training manager, Croquart now works with the education team to develop courses, write teaching material and train a worldwide team of experts. "We're set apart by our unique cutting principles plus logical approach to styling, called the Five-Point Upstyling System," she shares. "While nurturing that fundamental base, my goal is to simultaneously stay current and reinvent trending education that is accessible to any level of stylist."
"We have fun,work hard, give back to our communities,and consistently help clients feel good about themselves.Every day I pinch myself because I can't believe this is my job," says Croquart. 
PHOTOS: 7 Fashion Forward Hair Colors in Time for Music Festival Season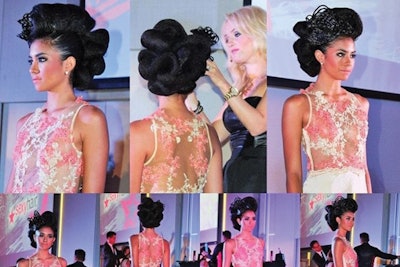 The stylist shares five fun facts about herself.
Go-to Song: "Thunder" by Imagine Dragons.
Current Style Obsessions: Full ponytails and medium- to short- length blunt cuts.
Favorite Places: I love the history and culture of Italy and Latin America.
Book on Your Nightstand: Influencer: The New Science of Leading Change by Joseph Grenny, Kerry Patterson, David Maxfield, Ron McMillan and Al Switzler.
Readers May Be Surprised to Learn: That I have a Harley- Davidson Sportster.
[Images: Courtesy of Missy Croquart and Sexy Hair]