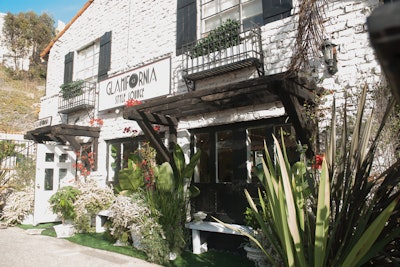 Glamifornia Style Lounge combines style and glam with the beachy vibes of Malibu, CA.
At the age of 18, Terah Tidy discovered the world of hair when the co-owner of Sebastian International, Geri Cusenza, took her under her wing as a mentor. After 25 years of working as the brand's product formulator and educator, in addition to traveling the world—from villages in Europe to cities like London, Paris and Tokyo—Tidy decided it was time to take all of her global inspiration and create a space of her own. In 2014, she found the perfect spot for her salon, Glamifornia Style Lounge, in Malibu, CA—a city known for its beautiful beaches and as a haven for Hollywood's elite. "It took me a little while to find the perfect space," she says. "But as soon as I walked into the old courthouse, I knew." The city was renovating the former courthouse and transforming the space into shops, restaurants and office spaces. "It was perfect," she shares. "I took a small area— just 500 square feet—which I've since been able to expand with the additional 200 square feet of the old holding cell. It's so much fun to create art and magic in what used to be a jail!"
RELATED: Behind the Scenes at Coachella with Redken Artist Heather King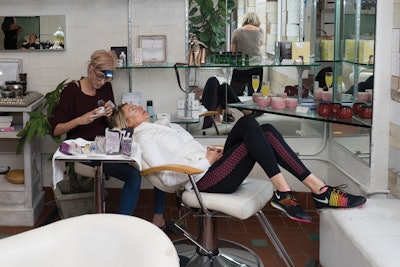 Thanks to the salon's location, it's no wonder Tidy tapped the city's sunny skies and glistening sand as inspiration for the beachfront space. "We embrace our heritage of sun and fun, but we do it with style," she explains. Hence the studio's slogan: "Come for the style. Stay for the lounge."
When decorating, Tidy was determined to not just be another salon in the city. "From the moment I conceived Glamifornia Style Lounge, I knew it had to be different," she points out. "We don't even refer to it as a salon, but as a beauty studio where artists create and patrons partake." While Glamifornia offers traditional salon services, the twist is in the extra offerings including art, yoga, and an emphasis on wellness. "Our clients can engage and purchase interesting items like fashion, essential oils and art," she enthuses. The space echoes the essence of Malibu by incorporating wood, glass and tile into the salon's look for a beach feel. The result? The perfect recipe for a vibe that Tidy deems "Glamifornia chic."
PHOTOS: BioSilk's Stunning Festival Collection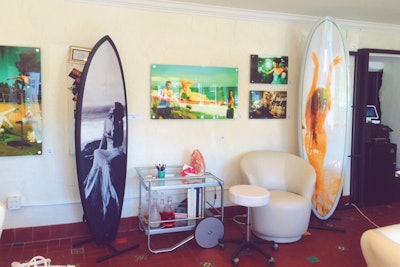 Salon Mission: To celebrate and create art in everything we do, in every space we have.
Client Perks: Wellness/cocktail bar and nosh area; regular yoga events; concierge service for clients who can't come to the studio.
Best Selling Retail Product: RIKOKO Prism Leave-In Conditioner.
Snack/Drinks Served: Wellness tonics and various cocktails; a fruit plate and other snacks.
Theme: Wellness and Glam
[Images: Courtesy of Glamifornia Style Lounge]