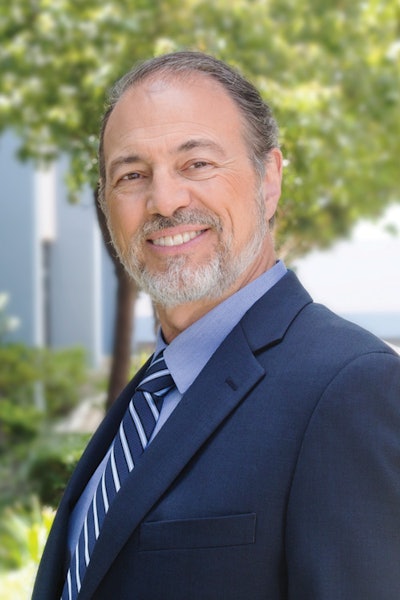 With an aim to not only boost the health of natural lashes, but also the self-esteem of consumers, RevitaLash Cosmetics is bringing feel-good beauty to the people.
As a practicing ophthalmologist, Michael Brinkenhoff, M.D., naturally had an interest in eye health. But it wasn't until his wife Gayle fell ill with metastatic breast cancer that he turned his attention to eyelashes. "She talked about the toll the disease and treatment were taking on her appearance—specifically, her brittle, lifeless lashes," he recalls. "She would share with me the way it made her feel less confident and less beautiful." Her loss of confidence broke Dr. Brinkenhoff's heart, so much so that he set to work looking for a way to help her regain what she felt the disease had stripped away. After dogged research, he developed a cosmetic eyelash conditioner while working out of his kitchen. "[It] really helped to beautify Gayle's eyelashes. She was thrilled," he says proudly. With that vote of confidence, RevitaLash Cosmetics was born.
That was 10 years ago when cosmetic eyelash conditioners didn't exist. "Little did I know I was creating an entirely new cosmetic beauty category that would be booming a decade later!" Dr. Brinkenhoff laughs. Now sold in more than 60 countries worldwide, the brand's hero product, RevitaLash Advanced Eyelash Conditioner, has paved the way for lash, brow and hair nourishing thanks to its proprietary technology, BioPeptin Complex, a blend of biotin, panthenol-rich green tea extract, peptides and lipids—all ingredients that support the health of natural lashes. "We've expanded this cosmetic breakthrough into the brow category (RevitaBrow), and most recently into the fine and thinning haircare category (ReGenesis)," he says. 
For Dr. Brinkenhoff, integrity, trust, safety and compliance remain at the forefront of what he set out to accomplish for RevitaLash. "My experience as a physician, specializing in ophthalmology and going through the years of education and training to become board-certified, establishes a foundation of sound ethics and best practices that we carry forth in the ethos of the company," he explains. "We stand behind our products and strive to bring the best to market with responsible business practices and innovative technology. And, at the end of
the day, we want to help people feel good." Which, truth be told, was why Dr. Brinkenhoff created his pioneering product all those years ago in his kitchen: to make women just like Gayle feel good. "We've made a real difference in the lives of people," Dr. Brinkenhoff says. "Beauty is not just how you look; it's also how you feel. RevitaLash Advanced and our many other cosmetic beautification products have changed peoples' lives for the better. That's the best compliment."  
Success Secret
"Do your homework. Have a realistic, strategic vision. Put your heart into it," says Dr. Brinkenhoff, adding, "Bring in good advisors, and listen to their advice." 
Primo Products
Not surprisingly, RevitaLash Advanced Eyelash Conditioner remains a bestseller for the brand, but RevitaBrow Advanced Eyebrow Conditioner has joined in its popularity. "Over the years, both products have received numerous industry beauty and 'Best Of' awards and received an array of exciting press mentions," he beams.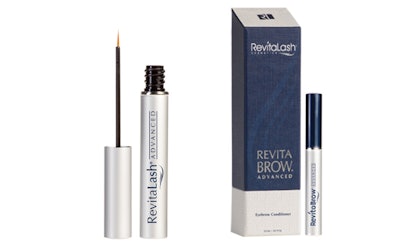 [Images: Courtesy of RevitaLash Cosmetics]