Celebrity hair stylist and Youthful8 – The Milania Collection artist David Antunes delivered great advice for fashionistas who want to keep their hair on trend this fall/winter. 
The key to stylish hair this season, according to Antunes, is "versatility and flexibility of cuts that showcase healthy, shiny hair." Cuts and styles must be able to go from sleek and straight to loose, romantic waves or curls and look fabulous either way.  To be able to achieve these looks flawlessly, conditioning and protecting the hair is of paramount importance. 
This season's graduated bob is very popular and yet versatile and it can go be sleek, shiny and smooth or more textured with loose curls.  It's all the rage on the runways this year and stars like Kelly Ripa and Giuliana Rancic show just how modern, fresh, easy to wear and trendy this cut is right now."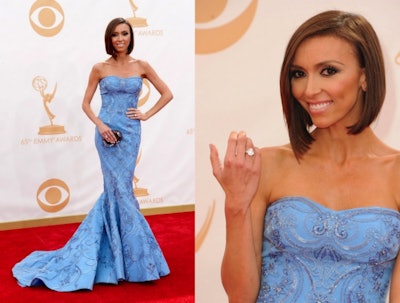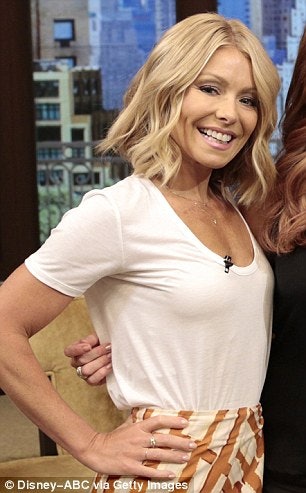 Antunes recommends Youthful8 - The Milania Collection products, along with a precision cut - like a graduated bob - for maximum effect. "Using Youthful8 – Milania Collections' Total Vitamin Leave-in, will hydrate and replenish hair without weighing it down so you are able to change your look. Also, I recommend using the Youthful8 – Milania Collection - Keratin Heat Protector to protect the hair from any heat devices like a large barrel curling iron or a wand which you will need to get these changing looks."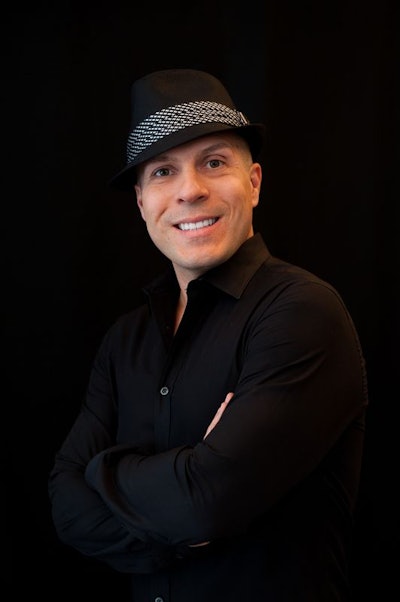 Antunes has been an industry professional for over twenty years and has worked with many celebrities including Susan Sarandon, Twiggy, Mia Farrow and George Clooney. He is also the owner of the beautiful Hair by David salon in NJ.  Antunes has appeared on many TV programs as a style expert, as well as working behind the scenes, creating his signature looks for on-air talent and celebrities.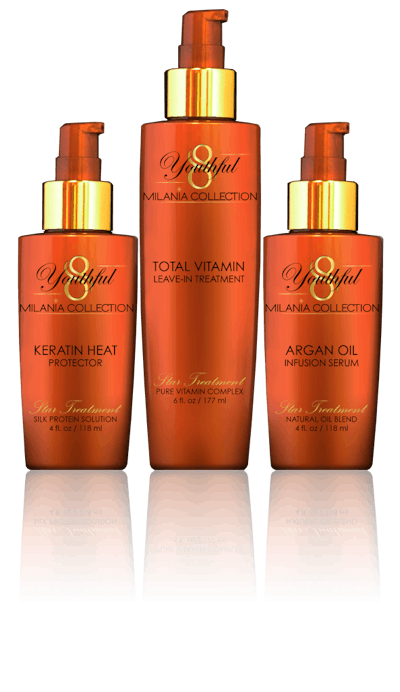 Youthful 8 - The Milania Collection currently includes three treatment products: Argan Oil Infusion Serum, Total Vitamin Leave-In Treatment and Keratin Heat Protector.
To learn more about Youthful 8 - The Milania Collection please visit www.milaniahaircare.com or call 1–855-MILANIA.