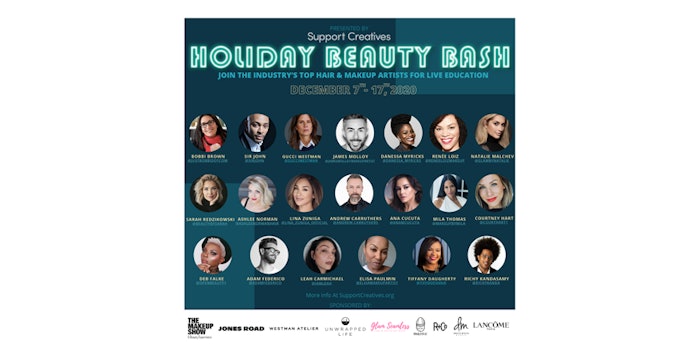 Support Creatives is a 501c3 beauty nonprofit dedicated to providing artists in the beauty industry with resources and proper support systems.
This event will take place live from December 7-17, 2020.
The Holiday Beauty Bash headliners include:
Brand sponsors include Lancôme, Jones Road, Danessa Myricks Beauty, Unwrapped Life, MYKITCO, Westman Atelier, Glam Seamless, The Makeup Show, and R+Co.
The live event is open to the public and classes start at $20 per class, which is a donation.
Click HERE to register for the all-access pass.