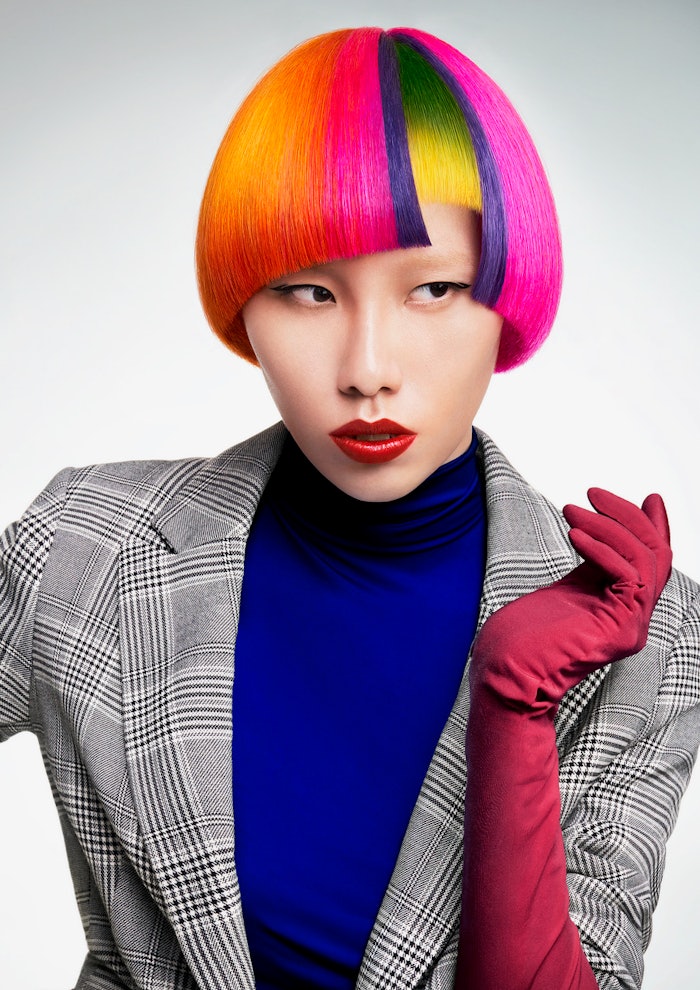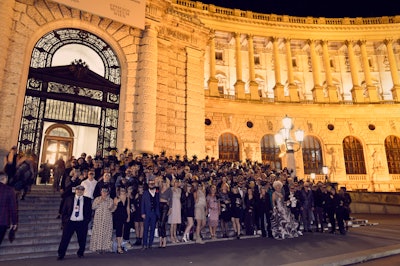 With its rich history and cultural heritage, there was only one way in which the glorious city of Vienna could have been improved—and that was with the influx of nearly 3,000 hairstylists from around the world who came to experience the annual Goldwell Global Zoom. The two-day event showcased the live competition, Color Zoom; trend collection releases; major announcements and a farewell party that this editor can affectionately describe as bonkers. 
John Moroney, VP Global Creative & Communication, opened Global Zoom on Sunday, September 29 by announcing Goldwell's annual Style Statement for 2020: HAIR | COLOR | STYLE. Immediately following were numerous Academy Sessions, which featured Elumen, KMS and the Goldwell Master Stylist Program. Meanwhile the Color Zoom Challenge saw finalists participating in three different categories interpreting the 2019 REMIX Collection. Each of the 91 national finalists from 38 countries competed live and simultaneously—with only three hours to recreate the look that landed them in the finals.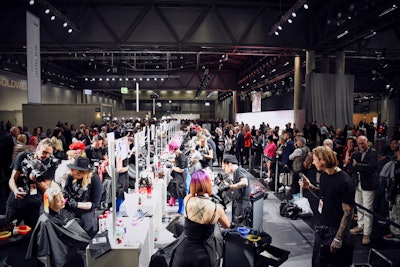 RELATED: Salon of the Month: STARRING By Ted Gibson
When the judging was over, attendees prepared themselves for The Gala Show—which was opened with a magnificent presentation led by Global Brand Ambassador Mario Krankl, who channeled his home city's connections with Mozart and Marie Antoinette in a stunning performance.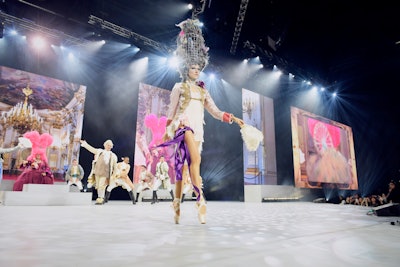 Next up was the presentation of the Goldwell Couture Collection 2020: INTREPID, a bold collection that features pure lines; round shapes and disconnections; and gender-neutral color. But truly the evening's main event was the announcement of this year's Color Zoom winners: 
J Lim from Singapore in the New Talent category (for colorists with less than five years of professional experience)
Irakli Sardalishvili from Russia in the Creative category (for stylists with more than five years' experience)
Yuujin Ho from Singapore in the Partner category (stylists who have already worked for Goldwell) 
On Monday, various Artist Sessions showcased the immense talent of Goldwell's global artists, including Krankl, fresh off his performance the night before; Hare & Bone, a multi-award-winning salon collective based in London; M&P, a team whose unique teaching methodologies and concepts make education accessible and relevant for all levels of hairdressers; and icono, a hairdressing academy and salon chain in Berlin.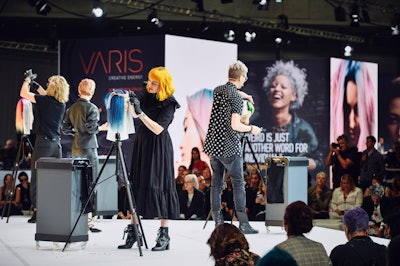 RELATED: KMS Enters the Color Field with New Line and Style Color
Sadly, all good things must come to an end—but Goldwell ensured that it didn't end without a bang! The Farewell Party masquerade ball, which took place in the historic and grand Hofburg Palace, spanned numerous ballrooms and hid delights in every corner. Dancers, jugglers and costumed performers intermixed with the attendees—even Marie Antoinette was in attendance, reclining atop an overflowing bounty of desserts. It was truly a party like no other.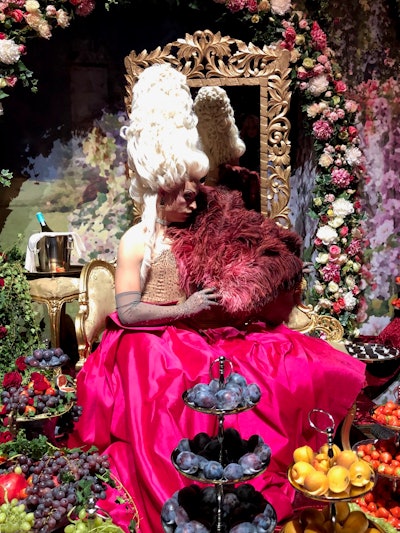 "This year we had two days full of creativity, inspiration and great artist sessions," says Moroney. "Our three new gold winners have shown outstanding hairdressing skills. We are looking forward to next year and many exciting news in 2020: We will inspire our stylists with a new event, a new challenge and a new Goldwell Couture Collection in a new city. We are excited to invite our stylists to the all-new Kao Salon Global Experience in Amsterdam."