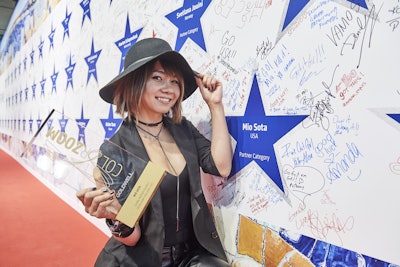 Barcelona, the metropolis associated with inspiring creativity and amazing art, was the hosting city of this year's Global Zoom Event – the well-known Goldwell and KMS world artistic event. lmost 3,000 stylists from all over the world came together on October 8th and 9th to experience two days full of inspiration and excitement, to share their passion, to learn frAom excellent masters of their craft and to celebrate. One of the numerous highlights of the two days was the world premiere of Goldwell's Color Zoom '18 Collection ELEMENTAL.
Following the Welcome Session, the race was on for the Color Zoom Challenge where hairdressers from all over the world demonstrate their creativity and their interpretation of the current Goldwell Color Zoom Collection. The price is unbeatable – the Global Gold Winners of the three different categories (Partner, Creative & New Talent) become a part of the Global Color Zoom Creative Team. This year, 97 national finalists from 38 different countries interpreted the IN·FLUX Collection and represented their countries at the Color Zoom Live Final, where they competed live and simultaneously. They were cheered on by nearly 3,000 of their fellow international stylists.
The Gala Show held in the impressive CCIB Auditorium was the perfect end to the first day of the Global Zoom Event in Barcelona. The Global Zoom audience was privileged to be the first to see the new Color Zoom Collection live on stage and almost 3,000 hairdressers were thrilled by the new Color Zoom '18 Collection ELEMENTAL. This inspiring Hair Fashion Collection was created by the winners of last year's Color Zoom Challenge. It's characterized by the fusion of technology with creativity and the interplay of rawness and refinement. Tone-on-tone colors play with contrasts and modern minimalistic shapes bring a rough, primal edge for a future-forward styling.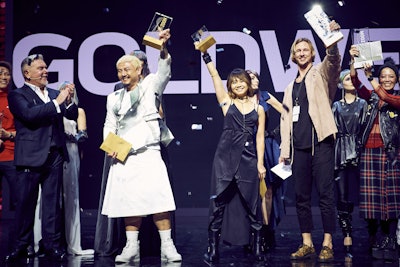 The Gala Show also formed one of the outstanding moments thanks to the announcement of the three Global Gold Winners of the Color Zoom Challenge. All three had demonstrated astounding hairdressing skills during the Live Final:
Maxim Sotnikov from Russia in the New Talent category –  for young, creative colorists with less than five years of professional experience.
Dylan Tung from Singapore in the Creative category – for color creations done by stylists with more than five years experience.
Mio Sota from USA in the Partner category –  for color creations designed by stylists who have already worked for Goldwell since the last two years at shows or at seminars.
Lauren Kocman, from Hair by Scott in DelRay, also won Silver in the Creative Color Category.