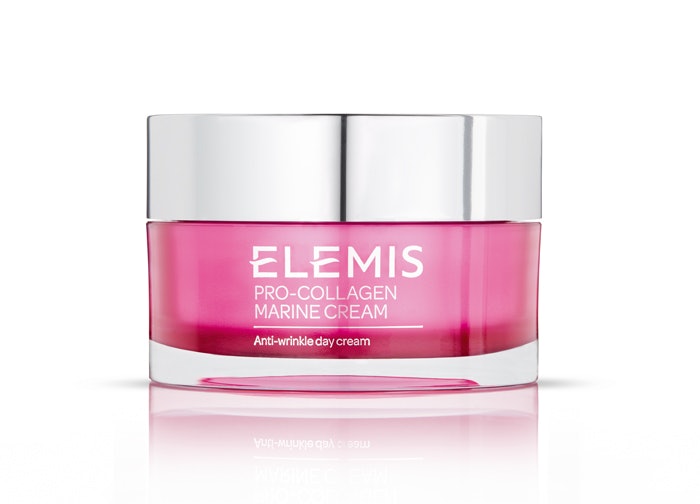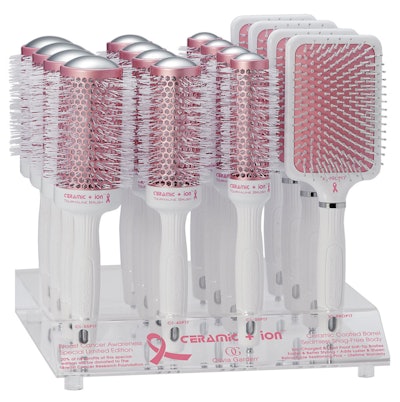 October is Breast Cancer Awareness month, so many companies are doing their part to highlight and help with the one-in-eight women who will be diagnosed with breast cancer. Throughout the month, purchases from the products listed here will benefit foundations helping these women.
Check back throughout the month; we'll be updating our list!
Olivia Garden
For Breast Cancer Awareness Month, Olivia Garden is unveiling a rose-gold-and-white, limited-edition set of its best-selling Ceramic + Ionic Thermal Brush Collection and Silkcut Shears. To honor those affected by Breast Cancer, Olivia Garden will be donating a portion of the net profit to The Breast Cancer Research Foundation (BCRF), a not-for-profit organization dedicated to advancing the world's most promising research to eradicate breast cancer in our lifetime.
Ceramic + Ion Thermal Brush Collection

Offers the latest in hair brush technology allowing you to achieve superior and long-lasting hairstyles through ground-breaking features, such as its ability to heat up and retain heat longer with larger vents to reduce drying time, Tourmaline Ion Technology that adds shine while eliminating frizz and flyaways and soft-tip bristles that are gentle on the scalp and anti-static. The brush is also completely seamless to prevent hair snags and offer a smoother styling process.

Silkcut Shear Collection  

Both the professional Cutting Shear and Thinning Shear are handmade with ultra-sharp and powerful steel blades designed for extra-strength and extra-comfort. There's a special thumb curvature and micro adjustable tension knob to help keep the hand relaxed and eliminate fatigue.  
Head to oliviagarden.com to get them.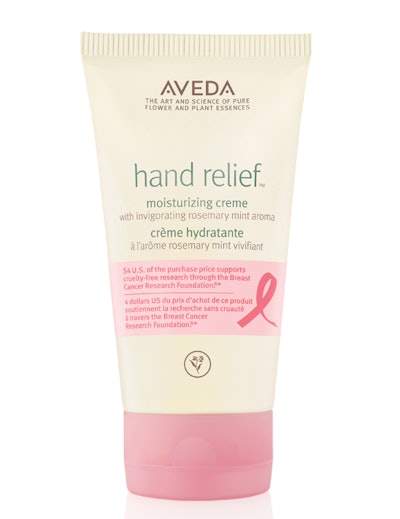 Aveda
During Breast Cancer Awareness Month, Aveda will donate $4 from the purchase price of Limited Edition Breast Cancer Awareness Hand Relief Moisturizing Creme with invigorating Rosemary Mint aroma to The Breast Cancer Research Foundation. It's available now in salons, spas, and of course, on Aveda's website.
Aveda's goal is to raise $330,000 globally in support of cruelty-free breast cancer research through the sale of Limited Edition BCA Hand Relief Moisturizing Creme and fundraising efforts. Since 2001, the Aveda network and guests have donated over $4M to BCRF through sales of the limited-edition breast-cancer-awareness products and donations focusing on environmental and lifestyle factors that possibly affect the risk of breast cancer. Click here to learn more.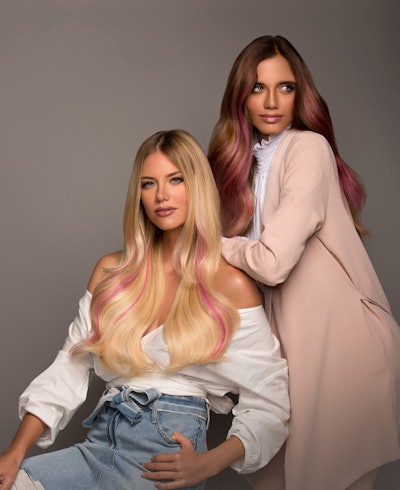 Hairtalk pink extensions
Hairtalk created a mini strand extension for both blondes and brunettes. They allow for a stripe (or many stripes!) of pink in brunette or blonde hair to brighten up your clients' regular looks. Get them here!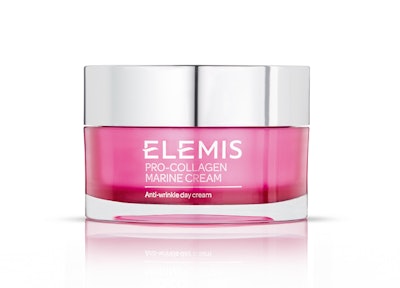 ELEMIS
ELEMIS has launched a Limited Edition pink version of their well-loved Pro-Collagen Marine Cream in support of Breast Cancer Care. This year ELEMIS turned their bestselling product pink to serve as a reminder that checking your breasts should be as natural as applying your daily moisturizer. The 100ML pink version will be on sale until stocks run out, and ELEMIS has pledged to donate $30,000 to Breast Cancer Care.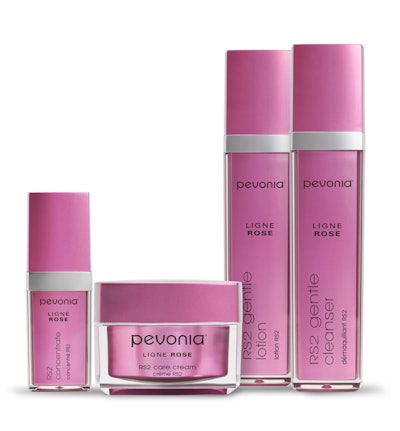 Pevonia
In honor of Breast Cancer awareness month, offer your spa guests a little pink product that is cool, comforting and provides decongesting relief with the Pevonia RS2 Line! Pevonia will donate 5% of all October profits of Pevonia's RS2 Line to the National Breast Cancer Foundation to provide help and inspire hope to those affected by breast cancer. This uniquely formulated line provides skin with vaso-constricting and repairing benefits as well as UV protection. Ideal for clients with hypersensitivity, redness and Rosacea, especially in the winter months, the RS2 Line diffuses blotchiness and redness while hydrating the skin, leaving behind a clear complexion. The Pevonia RS2 Line includes the RS2 Gentle Cleanser, RS2 Gentle Lotion, RS2 Care Cream and the RS2 Concentrate.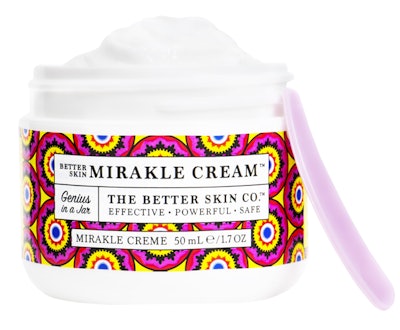 The Better Skin Co
Nicknamed "Genius in a Jar," Mirakle Cream is the secret recipe of Natalya Rachkova, an Uzbekistanian aesthetician with 29 years experience. With the perfect blend of nature and science, Mirakle Cream is a one-stop, skin-saving, problem-solving, all purpose cream that cures over 25 ailments and counting. Handcrafted with love and natural ingredients such as beeswax, coconut oil, sea buckthorn, shea butter, cocoa butter, aloe and soothing algae to help moisturize, soften, balance and brighten skin. Perfect for day or night. Throughout October, they will be donating 20% of their October sales to the American Cancer Society.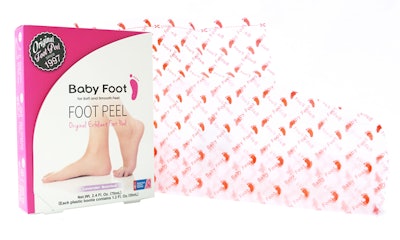 Baby Foot
Baby Foot is working hard this month to promote breast cancer awareness with their limited edition Pink Box. Baby Foot is an all natural foot exfoliant containing 17 natural extracts that help get your feet back to looking and feeling like baby feet. Ten percent of proceeds from their limited edition pink box will be donated to the American Cancer Society.
[Images courtesy of their respective companies]