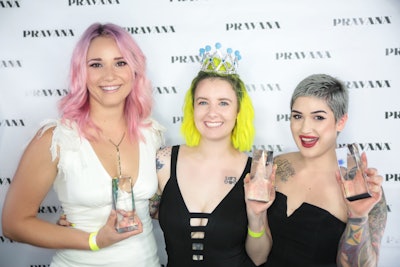 On Monday, July 24, PRAVANA hosted the first-ever SHOW US YOUR VIVIDS LIVE Awards Party, where attendees from around the world gathered at the trendy WaterMarke Tower in Downtown Los Angeles to celebrate the finale of the 2017 SHOW US YOUR VIVIDS contest. Neal Malek, winner of the 2016 SHOW US YOUR VIVIDS contest and PRAVANA Color Collective member, assisted in announcing the winners live on stage to an excited crowd of industry professionals, influencers, beauty brands, friends and family members as well as the top six contest finalists. The announcement was broadcasted live on PRAVANA's Facebook and Instagram accounts, reaching hundreds of thousands of viewers.
Here are the winning looks!
3rd Place: Stevie Vincent of Perth, West Australia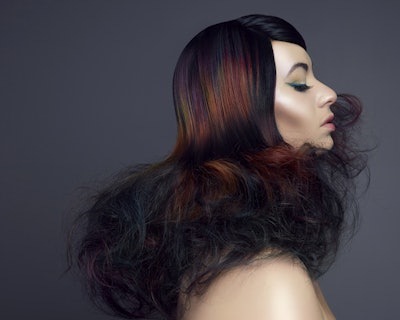 2nd Place: Zhenya Lazarchuk of Asheville, North Carolina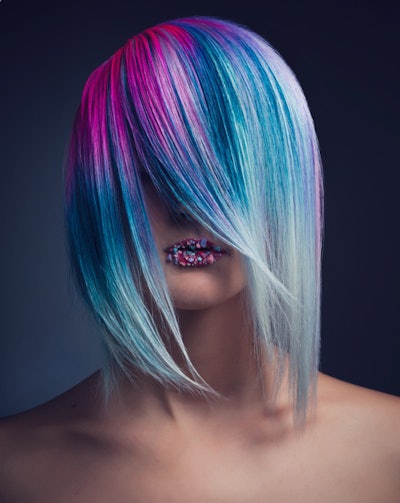 1st Place: Kirstin Forbes of Anchorage, Alaska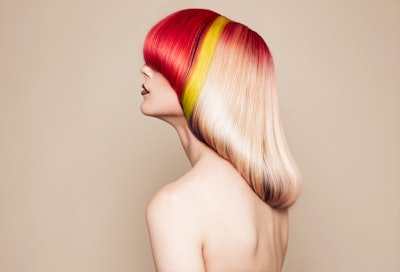 For her entry, Forbes was inspired by blown glass. Using VIVIDS Red, PASTELS Too Cute Coral, VIVIDS Amethyst and NEONS Yellow, Forbes combined color melting and color blocking techniques to create this look.
"I had used the Red and Too Cute Coral in her bangs to give dimension via babylights, adding in the under color of Amethyst to give the full look," Forbes said. 'I wanted to add a singular pop of brightness to the overall look, which is where the NEONS Yellow came into play, being the only color straight to the root to break up the melt. The root color seamlessly ombres into the blonde much like a colored blown glass. The style was all about smooth bubbled looks, like you would find on a blown marble, and precision cutting." 
[Images and video courtesy of PRAVANA]