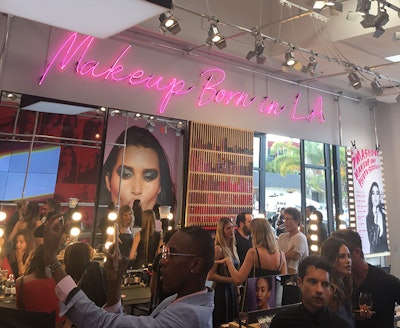 Smashbox Cosmetics was first introduced in 1996, the brainchild of Davis Factor, great grandson of the iconic makeup artist, Max Factor. July 13, 2017 marked the grand opening of their first ever brick and mortar location: The Smashbox Studio Store. Having a flagship location on trendy Abbott Kinney in Venice seems the logical choice for a brand that was born in Los Angeles with a focus on creativity, collaboration and community. In opening their doors, Smashbox wanted to create a "photo inspired makeup experience" where people can come to "play, create, put on makeup, take pictures and have FUN." I think they succeeded. 
The evening began with cocktails (hello, ROSÉ!) and treats, including GLITTER donuts. You had me at donuts.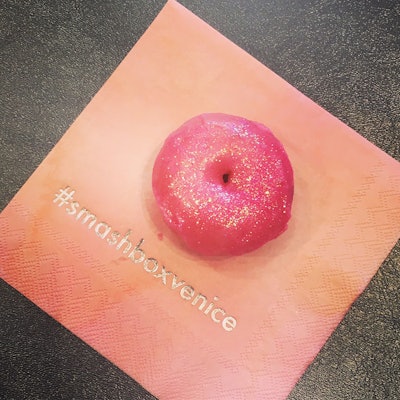 The store itself is a beautiful, colorful space, showcasing Smashbox's iconic products (primer, anyone?) and newest launches. The environment is a seamless blend of creativity and technology. The intentional studio lighting and various backdrops provide the perfect combo for that Instagram worthy selfie. The mix of digital screens and social media feeds insure that you're always up to date and tuned into the world of Smashbox.
In keeping with the social media theme, several influencers were part of the festivities including Nicol Concilio, Christen Dominique and Braylen Brooks. The personal highlight of the evening was the custom Gloss Bar where you can mix your custom lip shade, and the 3D printer. The printer prints lipstick.  LIPSTICK. So. Cool.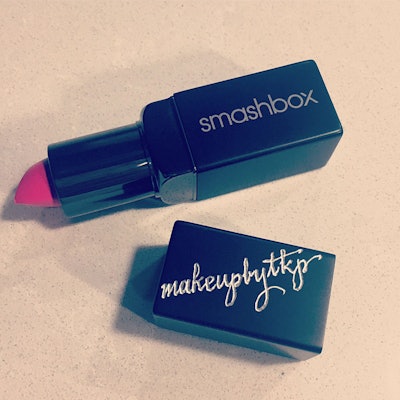 The party continued into the night at the restaurant Butcher's Daughter just down the street. More amazing food, and of course, more ROSÉ. I'm not complaining.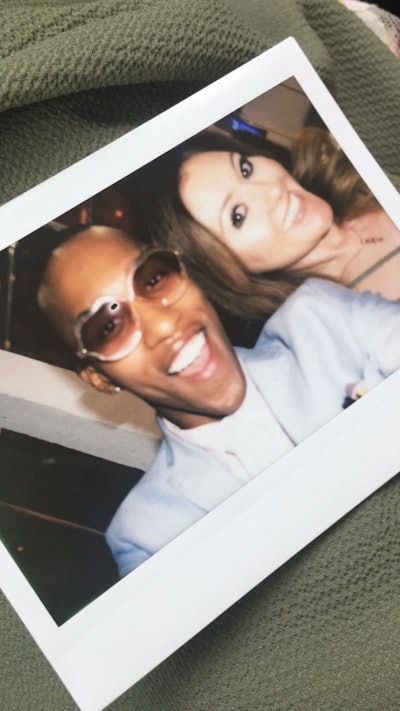 I am lucky enough to have had the opportunity to attend various beauty industry events. I can honestly say that this was one of my favorites. The drinks, handsome waiters and goodies aside, every person I met that night, (including the store manager) was just so. . .awesome. There was a genuine feeling of excitement in the air - excitement for the continued success of the Smashbox brand, and an excitement for an entirely new generation of makeup store. The Smashbox Studio Store is not just a place where you buy makeup, it's a makeup lover's paradise. It is a place to experience makeup and beauty on a whole different level. I for one, CAN'T wait to go back and play. #smashboxveniceftw 
Is it payday yet?
~Tara Palty is an LA based lawyer, self proclaimed cat lady, writer and freelance makeup artist for MAC Cosmetics.