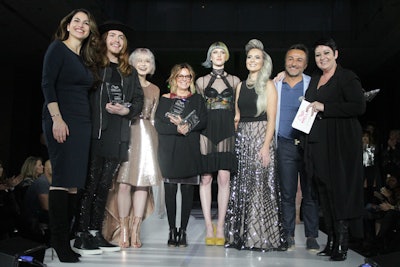 Saturday evening, 20 talented stylists competed in Wella Professionals regional TrendVision competition hosted at Venue SIX10 on Michigan Avenue. More than 370 guests cheered on their favorite competitor in each category and enjoyed a front row seat to Top Artist presentations.
 
Finalists crafted their creative interpretation of their chosen 2017 Wella Professional Trend, gleaning inspiration from either the Spring/Summer trend Optical Illusion or Autumn/Winter trend Past Forward. For the regional competitions, Wella provides finalists a team of on-site experts who helped them bring their vision to life. The expert team included a wardrobe stylist, make-up artist and professional photographer. Each competitor received a professional photograph of their final look, that will serve as their entry into the National Trend Vision competition, as well as a beautiful addition to their professional portfolio.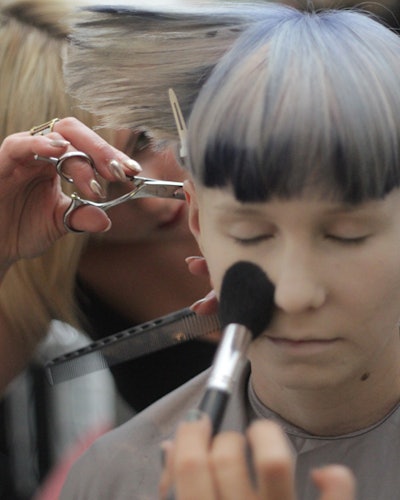 Backstage, the judges panel—which included owner of Jamison Shaw Hairdressers in Atlanta and founder of Sunlights Balayage Candy Shaw, Canada's 2016 TrendVision Color Vision Winner Suzanne Pack, owner Chicago salon owner Dennis Bartolomei and Modern Salon Editor Jamie Newman—reviewed the finalists' photo submissions and spoke to each finalist one-on-one.
 
That evening, guests were invited to view competitor's final look and vote for their favorite via www.bloom.com for the peoples' choice award. Before the winners were announced, guests were treated to up-close and personal artistic presentations by Wella, Sebastian and Nioxin Top Artists. Touted as  "WOW: Chicago" (World of Wella) the event not only celebrated the competition, it was a chance for local stylists to learn more about the Wella portfolio and what inspires top artists. Headlining artists included Sonya Dove for Wella, Anthony Cole for Sebastian and Diane Stevens for Nioxin.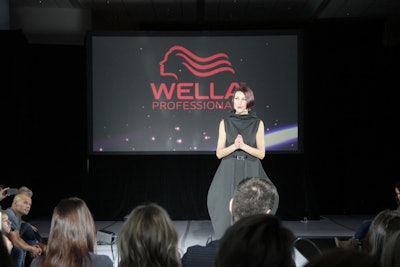 The winners are as follows:
Color Vision and People's Choice Category
Dana Simoneau, Instructor at Hays Academy - Hays, KS
 
Creative Vision Category
Ergun Tercan, Ergun Tercan European Salon - Denver, CO
 
Student Category
Mykle Troye, Taylor Andrews Academy - West Jordan, UT
 
Winners from the regional competition are automatically entered as semi-finalists in the national competition, and they each win an all-expense paid trip to attend the National Trend Vision Awards in Los Angeles, California this July. Non-winners will still be submitted (by way of their photo) into the national competition for another chance to be selected as a semi-finalist.
 
The next Wella Professionals Regional TrendVision Competition and WOW event will be held in New York on April 30th. NYC Regional finalists will be announced on April 3rd.
Stylists can still enter the Wella Professionals National TrendVision Competition! United States residents submit by May 15, 2017, and Canadians by May 5, 2017 to be considered. Click here for more details.
[Images courtesy of Wella Professionals]