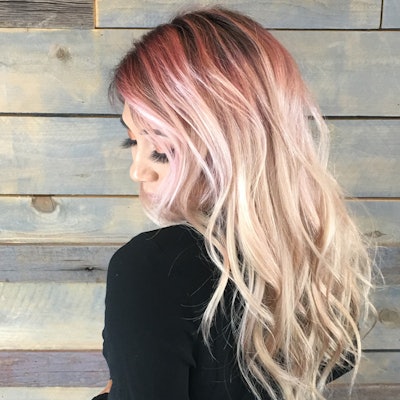 On Sunday, November 8th and Monday, November 7th, Schwarzkopf Professional teamed up with insta-famous stylists Mustafa Avci (@mustafaavci), Linh Phan (@bescene) and Lisa Hart-Walker (@lisalovesbalayage) to present the brand's new bonding innovations, FIBREPLEX, BC Fibre Force, and IGORA ROYAL Highlifts. Hosted by Schwarzkopf Professional's Global BLONDME Ambassador, Kim Vō, at Kut Haus Salon in Claremont, CA, the two-day event showcased gorgeous coloring and styling with the help of Schwarzkopf's new launches.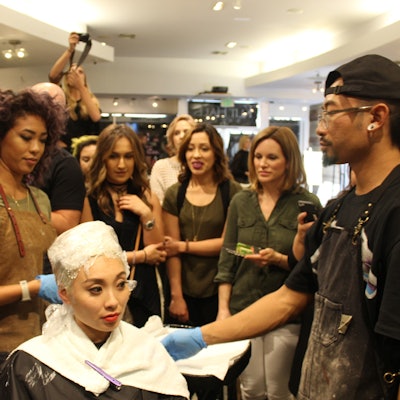 Guests had the opportunity to watch and learn as Linh and Lisa transformed their models with color. Linh gave the crowd details on why he loves using newly launched IGORA Royal Highlifts — the first color to have fibre bond technology built in — as he took his first model from a faded, multi-colored blonde to a dimensional, ash brown to beige blonde with ash brown lowlights. He transformed his second model from an all over faded pink to a blush, pale blonde with a shadow root, highlighting the coloring techniques his Instagram followers love.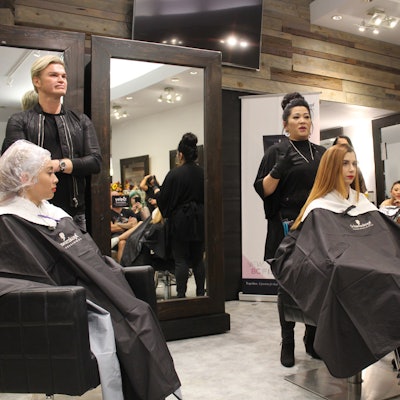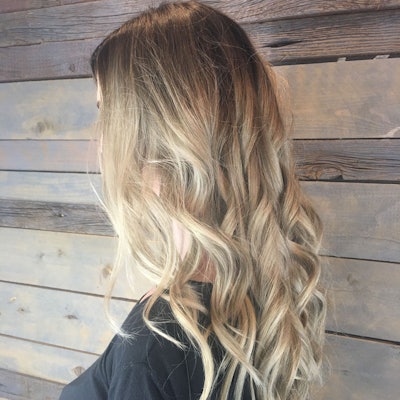 Lisa, meanwhile, impressed the crowd by taking her model from a red/blonde mixture to a flawless blonde balayage with the help of Fibreplex to minimize damage and promote shiny, healthy strands.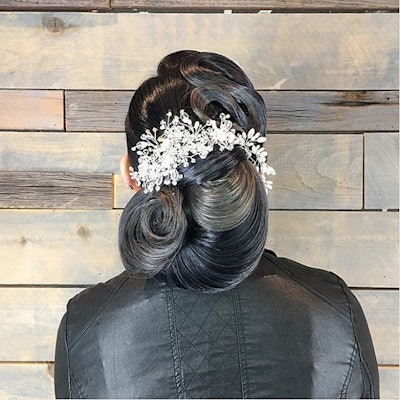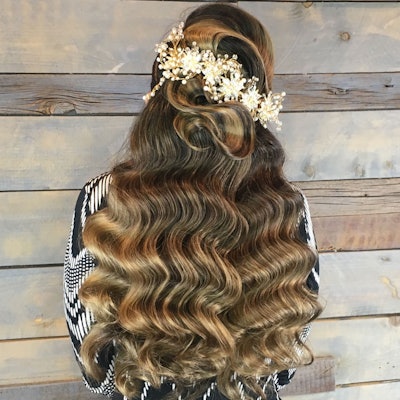 As Linh and Lisa captivated the crowd with color, Mustafa showcased the styling talent that's helped him amass nearly 350,000 Instagram followers, and counting. Audible gasps could be heard from the audience as Mustafa showcased his signature comb technique to create a sleek yet glamorous updo. Meanwhile, BC Bonacure Fibre Force helped Mustafa create his second look, the one he's most known for: impossibly perfect "Old Hollywood" waves.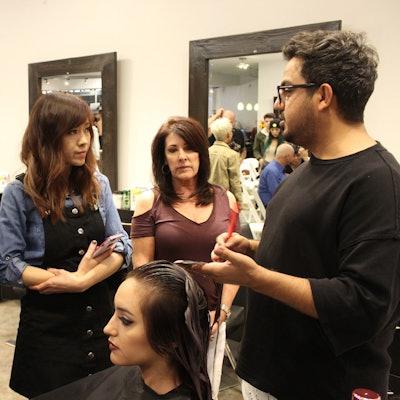 Dubbed "Strong Bonds," the event wasn't just about bonding in regards to hair color, but sought to highlight the strong bonds amongst hairstylists in the industry as well. Guests were encouraged to mingle with one another and ask questions continuously as demonstrations took place. The event ended with an informal Q&A session where attendees were invited up for a closer look at the gorgeous hair colors and styles created throughout the two days, and given the opportunity to ask the educators for their advice on everything from how to use Schwarzkopf's new bonding line to tips on building and cultivating an influential social media presence.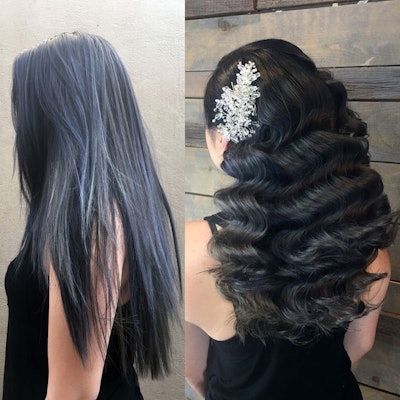 For more information on Schwarzkopf Professional's FIBREPLEX, BC Fibre Force, and IGORA ROYAL Highlifts, please visit Schwarzkopf-Professionalusa.com.