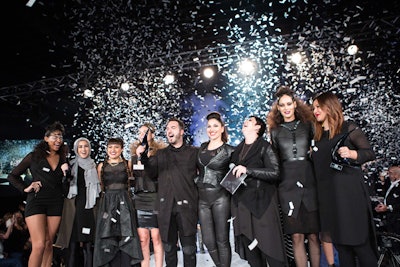 Sebastian Professional's 2017 What's Next Awards is now accepting entries for the upcoming competition. The annual hair styling contest aims to honor the top student and professional hair artists based on their interpretations of the What's Next Awards theme. This year's theme, meant to inspire greater creativity than ever before, is ECLECTIC.
How To Enter:
Never entered before? Take a chance and enter one of Sebastian Professional's regional competitions! Hosted in Los Angeles and Orlando this year, it's the perfect opportunity to test out your competition skills. To enter, you only need to share 3 of the best looks from your portfolio. If you're selected as a finalist, you'll compete live and come away with a professional photo to enter the national competition. Winners of the regional events are entered as semi-finalists into the national competition, plus win an all-expense paid trip to attend WNA in Dallas, TX! Get all the info here  https://www.sebastianwna.com/regional-competitions/.
For more details on the What's Next Awards, including official rules and entry process, please visit https://www.sebastianwna.com/.