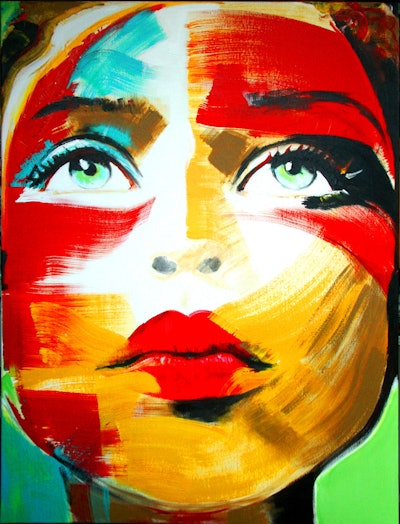 Taking place this weekend, Sunday, May 1 and Monday, May 2, The Makeup Show NYC will highlight two of the industry's most influential women in its The Makeup Show Icon Gallery, Dany Sanz and Linda Mason.
Dany Sanz, perhaps best known as the founder of MAKE UP FOR EVER, this year's Diamond Sponser, created her brand in 1984 by setting up shop in the 8th arrondissement of Paris to provide makeup professionals with a unique variety of products that couldn't be found anywhere else. It didn't take long for the brand to take flight and, after years of domestic success and international growth, Sanz was able to realize another dream and opened MAKE UP FOR EVER ACADEMY in 2002 to educate artists in the makeup industry. Sanz is an artist, educator and innovator who has made some of the most important advances in the industry.
Linda Mason is an artist, industry leader, and author who is easily considered one of the most iconic makeup artists of all time. Mason began her illustrious career in the late 70s on the runways of Paris where she helped transform the fashion show into an art form by creating looks that weren't simply bought and sold, but experienced as well. She worked with designers like Jean-Paul Gaultier, John Galliano, Isssey Miyake, and Giorgio Armani before moving to New York City in the early 80s where her wok on musicians and models defined the downtown scene. Mason is also the author of six books (including the essential Makeup: The Art of Beauty) and the founder of makeup company Linda Mason Elements.
In addition to the Icon Gallery, The Makeup Show NYC will also feature over 75 beauty brands. The Makeup Show NYC will be held on Sunday, May 1 from 9am to 6pm and on Monday, May 2, 2016 from 9am to 5pm at Metropolitan Pavilion, 125 West 18th Street, NYC. For a complete list of participating brands, educational speakers, schedule of events and prices, please visit www.themakeupshow.com.