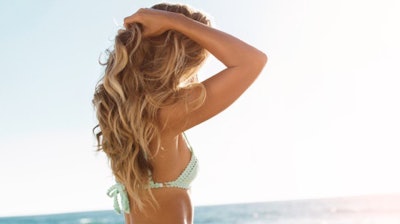 With summer almost upon us, now is the time to start preparing for the havoc that heat, humidity, salt, sun and chlorine can do to scalp and hair. Bridgette Hill, aka "The Scalp Therapist," shares her expert advice on how to ensure a healthy scalp and beautiful hair all summer long.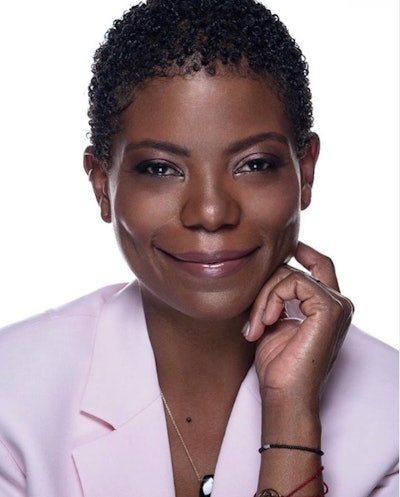 "Summer is a season when I see many clients with sunburned scalps and sun-related hair damage," says Hill. "However, damage can also occur on the scalp as a result of wearing hats and scarfs, which can trap bacteria and create irritation. The head generates a lot of heat and naturally cools itself down by triggering sweat glands to cool off the skin as a layer of protection. This leads to an overproduction of sebum. These factors, combined with the sun or even on their own, may lead to types of dermatitis and folliculitis, which can be avoided."
To prevent hair and scalp damage this summer, follow these tips:
1. Wash cotton and fabric hats frequently with gentle detergents.
2. Make sure protective headwear allows air to circulate on the scalp.
3. When applying hair sunscreen, don't forget to apply directly to roots to avoid scalp burn and subsequent unsightly flaking.
4. If you experience an increase in sebum during the summer, instead of increasing how often you wash your hair, try switching to treatment-based shampoos that both absorb the oil as well as stabilize oil production. Hill recommends Rene Furterer Curbicia Clay Mask Treatment Shampoo for regulating oil.
5. Switch your pretreatment routine to one with oils that have anti-bacterial and antiseptic properties to fight bacteria and balance the scalp. Look for products that include thyme oil, rosemary, oil, clove oil or orange oil.
6. Invest in a quality dry shampoo that has purifying properties versus styling properties to extend the days between shampooing. Hill likes Klorane Dry Shampoo or ABBA Always Fresh Dry Shampoo.
7. To protect hair color, apply a mask or treatment from root to ends on wet hair. Use a wide tooth comb to evenly distribute the treatment throughout the hair. Follow by applying a moisturizing oil to the ends for protection and treatment in one step. Apply sunscreen for scalp and hair 15 to 30 minutes prior to going out in sun, and reapply throughout out the day.
For more information please follow Bridgette Hill on Instagram at @thescalptherapist.