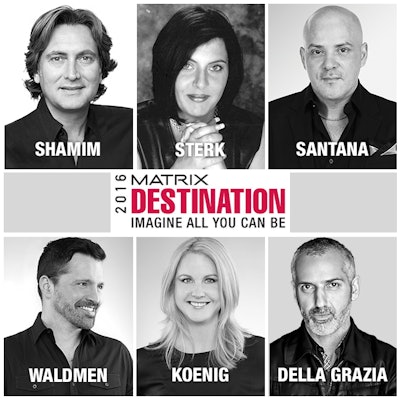 In anticipation of the upcoming Matrix Destination 2016 - a 3-day educational event for hairstylists and students, happening January 23-25, 2015 in Orlando, FL - Matrix has announced two exciting classes that will be held during the event.
HANDS-ON: Color Outside the Lines with Robert Santana, Steve Waldman and Leah Sterk
Chemistry meets artistry to dispel the fear of corrective color. Learn hands-on, problem-solving techniques to reignite your passion for color.
LOOK AND LEARN: Men's Street Style with Franco Della Grazia, Tara Koenig and Marcus Shamim
A collection of the latest trends in men's cut and color from both sides of the Atlantic. Strong, edgy, androgenous looks from the UK are combined with schoolboy prep and hardcore barber cuts from the streets of NYC.
To register for Matrix Destination 2016, please visit http://www.mymatrixfamily.com/education/matrix-destination.