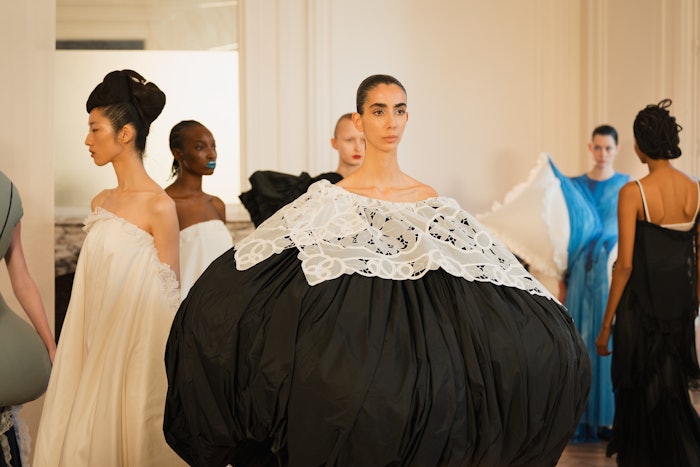 Courtesy of Uberliss
Uberliss, the trailblazing name in premium hair care, took center stage at the prestigious Caroline Hu fashion show during Paris Fashion Week.
Renowned hair stylist Rutger (@rutgerhair) showcased his exceptional talent by using a curated selection of Uberliss hair care products to craft striking hair designs that complemented Caroline Hu's avant-garde fashion collection.
Rutger's expertise in hair styling reached new heights as he transformed models' tresses into works of art, perfectly aligning with the high-fashion ethos of the event. The spotlight was firmly on Uberliss as the key ingredient to achieve these captivating looks.
The Uberliss Bond Healing Spray, a haircare essential known for its transformative properties, played a pivotal role in Rutger's styling process. It served as the foundation, priming and nourishing the hair and creating the ideal canvas for his artistic vision.
To achieve the sleek and elegant look that perfectly harmonized with Caroline Hu's designs, Rutger used the As I Am Smoothing Gel. This exceptional product effortlessly tamed flyaways and smoothed back the hair, ensuring a flawless and polished appearance for the runway.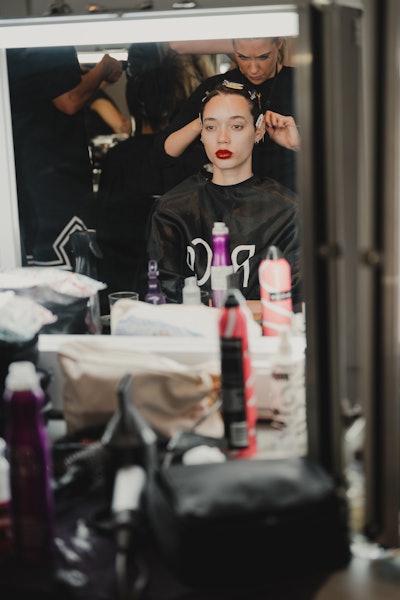 The true highlight of the evening, however, were the sculpted architectural updos that Rutger meticulously crafted, pushing the boundaries of hairstyling innovation. These captivating and avant-garde updos stood as a testament to Rutger's artistry. 
Rutger brought his creations to life by adding the finishing touch with Uberliss Flexin Hairspray, a product known for its strong hold and long-lasting performance. This ensured that the models' hairstyles remained flawless and runway-ready throughout the entire show.
Uberliss continues to be a driving force in the world of hair care, championing innovation and artistic expression. The partnership with Rutger at Paris Fashion Week underscores the brand's dedication to delivering exceptional products that empower hairstylists to push boundaries and create unforgettable looks. 
For more information about Uberliss, please visit www.uberliss.com.