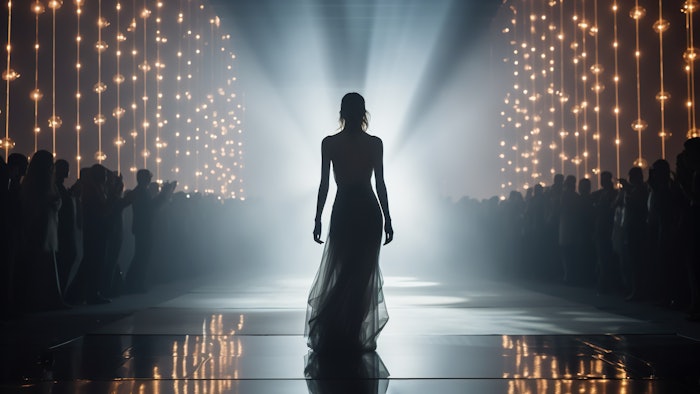 Between TikTok trends, NYFW red carpets and more – there's an influx of hot hair trends at the moment that your clients will be asking for. 
Below, Tom Smith, celebrity hairstylist and international color creative director for evo hair, shares his insight on the most popular hair trends from New York Fashion Week (NYFW) and how to bring them to life.
Cowgirl Copper 
#copperhair has been seen all over TikTok (1.3B views) heading into the fall season as celebrities like Sadie Sink, Megan Fox and Emily Ratajkowski are spotted matching the fall energy during NYFW this year. Coined by Smith, Cowgirl Copper started making an appearance this summer, and is continuing through September. 
How-To: To get the perfect look, Tom recommends using a color boosting treatment such as the evo copper color boosting treatment or the fabuloso purple red color boosting treatment which revives the color and shine while also bringing back moisture into the hair since copper tones are more susceptible to fading. 
Swept Back Hair 
Swept Back Hair was seen across Helmut Lang, Tory Burch and Naeem Khan with super tight slick hairstyles which opened and lifted the faces. Most were combined with tight buns or twists while others were left loose behind the shoulders.
How-To: For slicked back styles, prep the hair with evo macgyver multi-use mousse for the ultimate head hugging sleek style. Once saturated with product, air dry or wrap a headscarf on top to keep it flat and use heat from a hairdryer to set it in place.
Shadow Bangs 
Shadow Bangs were seen across various shows, pulling focus in Adaem, Proenzer Shouler and Rodarte but also showing up across various other runways. These bangs were all razor sharp and straight, often bolder and shorter and always very sleek. Shadow Bangs have also recently been seen on Kim Kardashian and Rihanna which will surely cement them as a hair trend into winter (which is one of the best times to wear a full bang thanks to the cooler weather keeping the hair worn on your face clean for longer).
How-To: For perfectly sleek shadow bangs, first prep the hair with evo icon welder heat protectant spray and using small straightening irons on low heat, polish the bang into place. Mist a little evo water killer dry shampoo underneath the bang to keep it dry and fresh next to your forehead. Finish with evo helmut extra strong lacquer to set it into place.
Middle Partings 
Middle Partings were almost exclusively used across the board and even remarkably popular on the front row too! Side partings have been taking the lead for a while, and we're seeing so many symmetrical looks thanks to middle partings that feel very fresh and clean. Some were perfectly precise whereas others were a little looser and irregular but out of all the hairstyles we saw on the runway this fashion week, middle partings were the most popular choice by far! Examples of the middle part were seen in Ralph Lauren, Naomi Campbell, Ulla Johnson and many more. 
How-To: For perfect middle partings first prep the top of your hair with evo shebangabang dry spray wax which gives a little flexible hold to your hair, making it easier to perfect a sharp middle parting. Set in place with more or layer the evo helmut extra strong lacquer on top.