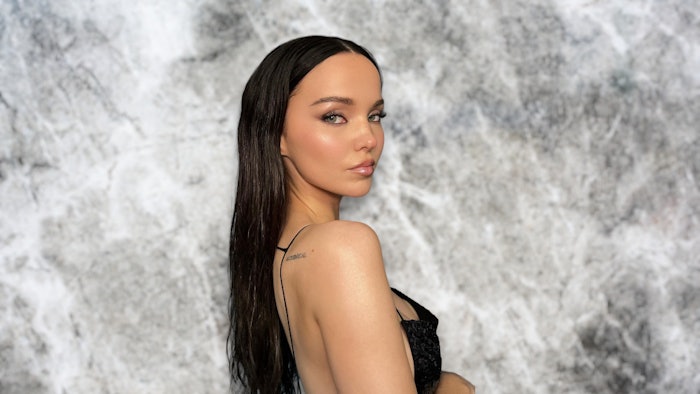 Courtesy of Jacob Rozenberg
Dove Cameron took home a VMA for her video "Breakfast" in the Video for Good category. 
She walked the red carpet in a stunning black Coach dress. To compliment her edgy look, celebrity hairstylist Jacob Rozenberg (@jacobrozenberg) created a gorgeous hair look with length using tools from Olivia Garden.
""Once we saw the coach dress she designed, we had two options — short or long," Rozenberg shares. "We opted for inches and went for goddess Aphrodite vibes."
You can follow the step-by-step tutorial for creating the look below. 
How-To: 
Use the OG LUXE Brush Detangler for Medium to Thick Hair to detangle the hair.
Then on air dried hair, Jacob used the Olivia Garden SuperHP High Performance Professional Hair Dryer to smooth out cuticles while still maintaining natural texture, starting with hot air and then using cool air.
Next Jacob used the OG Titanium + ion Professional Curling Iron to curl the hair away from the face on both sides then alternative directions.
Lastly, Jacob used his fingers to apply oil and shine cream to give a wet look.