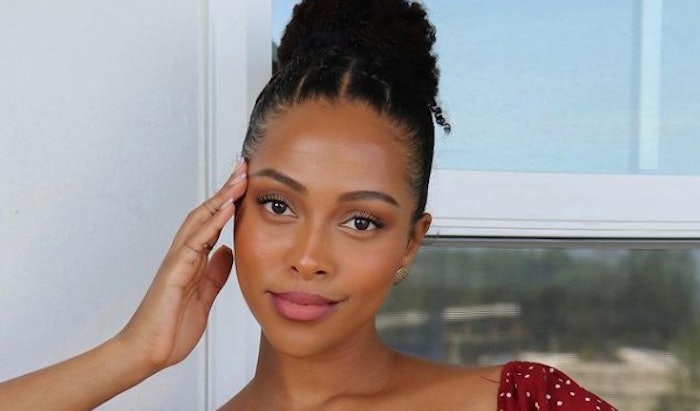 Retrieved from @kristina.manners via Instagam
Summer is all about celebrating warm, sunny days and reveling in late nights with the people you love. 
Whether on vacation far away or close to home, chances are your clients will host or attend a few festive summer parties throughout the season.
Here are a few trendy summer hair ideas to try this year, courtesy of Salonory.
1. Chic Summer Bun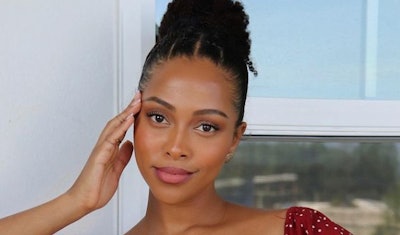 When the summer heat feels like it just can't get any hotter, an easy updo is a must. Instead of simply throwing hair up into a ponytail, consider an equally quick and easy alternative in the form of a cool, high-set bun. 
Textured updos are trending right now. Add lots of texture to the hair while it's down and then gather it into a high ponytail and twist it into a perfectly textured bun. Leave it looking clean and polished for dressy occasions or pull a few short pieces from the bun to create a casual, messy look.
2. Water Waves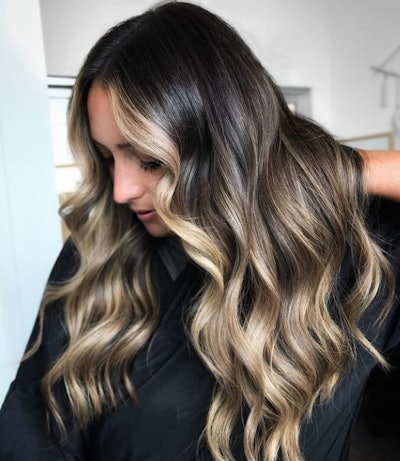 Water waves are a fresh take on natural-looking waves that mimic the look of hair after it has air-dried into sleek curves on a hot summer day. Water waves are shiny, soft and healthy-looking waves that envelop hair in movement and dimension. 
For a more defined and styled look featuring water waves, use a hair straightener to bend the hair back and forth from root to tip. Work in small one-inch sections of hair and lock in the wavy shape with hairspray. 
3. Twisted Strands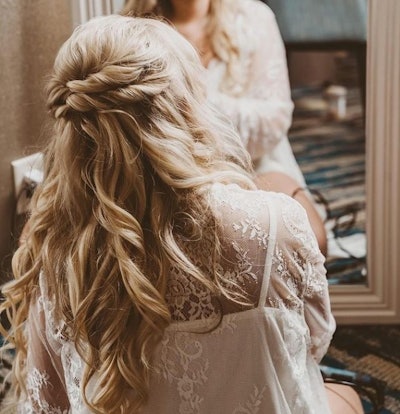 Summer is all about great weather, taking a vacation and enjoying the outdoors, which means hair should reflect all the lighthearted fun. Create a breezy look by twisting the section of hair above the ears back into a half-up hairstyle. For special occasions, make a chic twisted updo by twisting hair section by section into a beautiful bun. Use your favorite professional styling products and pins to keep the look in place all night long.
4. Little Braids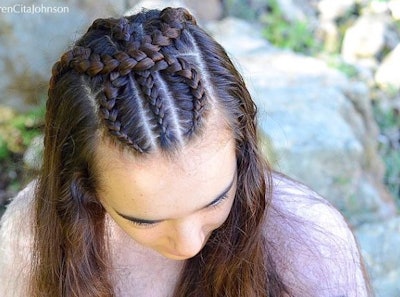 Big, beachy braids are great for a day spent with your toes in the sand, but when it comes to a summer party look, smaller braids are the best choice. Get a fun yet subtle braided look by working teeny tiny braids into existing beach waves. 
5. Sleek Ponytail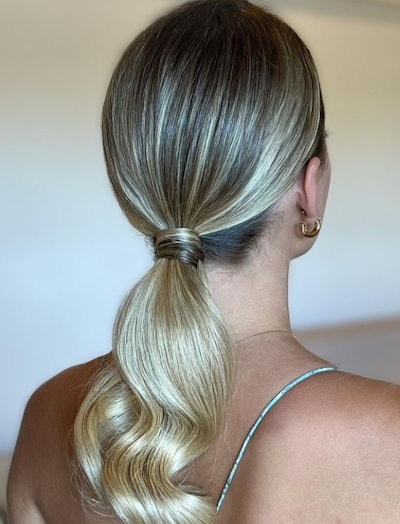 To get the look, start by using a flat iron to make the hair sleek, shiny and pin-straight. Brush the hair up into a tight ponytail near the top of the head and secure it with a hair band.
Once the hair is in a tight, secure ponytail, brush through the ends to maximize shine and softness. To take the shine level up a notch, use a bit of hair oil or hair serum on the hair after styling it.