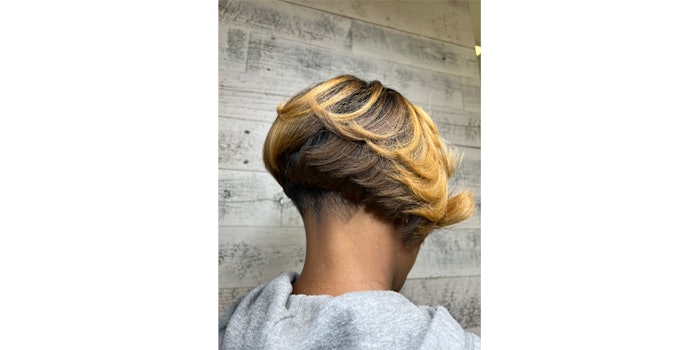 Courtesy of @jadajenkinsco
Jada Jenkins, Sam Villa ambassador, Mizani artist and L'amour de Rose salon owner, says as professionals, it is important to know how to execute a silk press and make it last with strategic hair prep as well as proper products and tools.
Here are her tips for making the service last for two weeks.
Prep: Prep hair with Mizani Press Agent Shampoo and Conditioning system. It works on all hair types and helps with longevity, humidity, shine and more. 
Blowdryer: Use a Sam Villa Artist Series Professional Blow Dryer to smooth and seal the cuticle and dry hair quickly while straightening. Tension and heat must meet, meaning tension stretches hair while heat dries it to close the cuticle easily. This step can make or break a long-lasting silk press. 
Iron: Heat settings on the dryer and flat iron are based on the texture, porosity and consistency of hair, as well as how much heat the hair can handle. Think of hair as fabric

—

jeans are more durable and can handle more than satin or silk, and this logic applies to hair. Using the correct amount of heat is crucial for straightening and closing the cuticle properly so it stays closed. The size and unique round edge of the Sam Villa Signature Series Sleekr allows one to get close to the root to get hair really straight and the temperature settings give multiple options for heat.
Maintenance (for above model): Pin-curl hair at night and wear a satin cap to keep curl integrity and maintain the smoothness of the silk press. Remove pins in the morning and style with a wide-tooth comb. 
Once shampooed again, hair returns to its natural state.