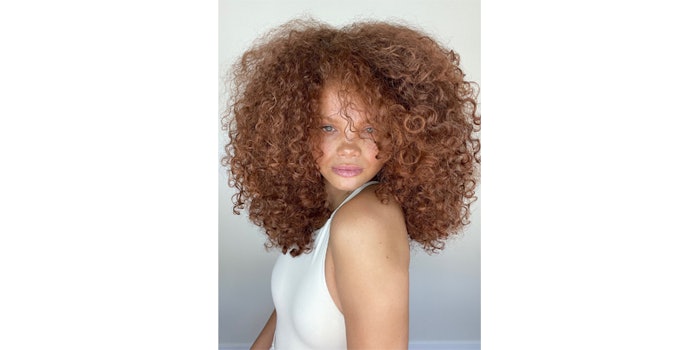 Courtesy of @grahamnation
Celebrity stylist and Unite Hair ambassador, Graham Nation, breaks down product use in order to achieve the perfect curls.
"Achieving the perfect bounce to your curls can be super easy when using the right products," says Graham.
In this how-to, he uses UNITE Hair's vegan and cruelty-free BOING Curl Care System. 
"If your hair is dense and has a tight curl pattern, your goal will be to add as much moisture into the hair as possible because curly hair thrives when it is hydrated," says Graham.
Learning the order of your product application is also key! 
"When you add products, think of layering inside to outside of the cuticle. The first product you put on the hair will go the deepest inside the cuticle," says Graham.
Get the Look:
Apply 7SECONDS Detangler or BOING Curl Leave-In on damp hair.
Layer in BOING Moisture Curl Cream using fingers to rake in the product through mid-lengths to ends.
Apply GO247 Hair Gel, using more or less product depending on the density of the hair and curl. If the hair isn't as dense and gel might be too heavy, use BOING Defining Curl Cream.
Using a diffuser, dry gently starting from the ends working up toward the roots, drying in all different angles. 
Break up the curls once dry.