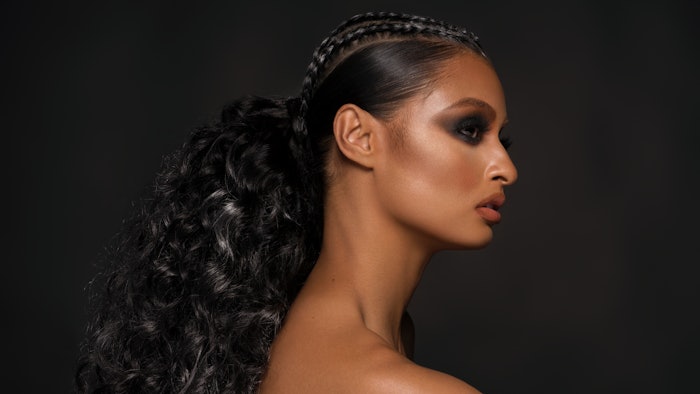 Jada Jenkins
—

Sam Villa ambassador, Mizani artist and L'amour de Rose salon owner

—

shares how to create the perfect glam ponytail.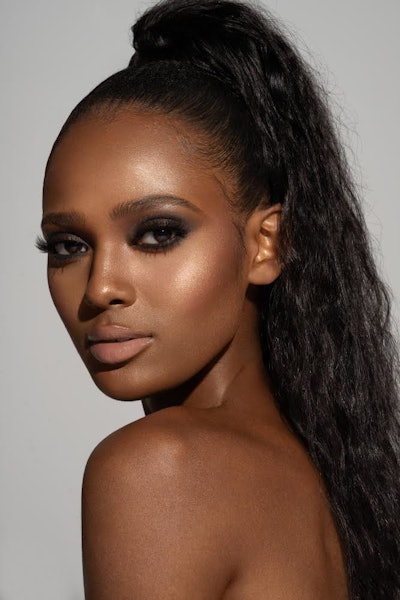 These concepts will help create the perfect glam ponytail for any occasion:
Understand Face Shape: Sleek looks can slim a round face. A side swoop or fringe can help draw attention away from a larger forehead. Avoiding weight on an oblong face shape will help to balance features.
Define the Design: Apply Mizani Heat Screen Hair Protectant Spray to prep and protect hair from heat. For a sleek surface, use a Sam Villa Signature Series Sleekr Professional Straightening Iron to smooth hair; when added texture and mass is needed, use a Sam Villa Signature Series Textur Professional Texturizing Iron to build volume.
Position: Break down ponytail into sections (two to three). If the person has a part (middle or side), divide hair into three sections. Establish the position of the ponytail, gather hair and use a bungee cord to secure.
Length: Extensions are always an option for longer styles

—

choose those that match original hair texture and desired length, and attach with the following steps:

Weft extension around elastic bands.
Use hairpins to secure extensions at the top and bottom of the ponytail.

Secure: Apply Mizani Lived-In Sculpting Paste and HRM Humidity Resistance Mist to hold hair in place. Use a Sam Villa Signature Series Tail Comb to form neat, clean sections. When using hairpins, attach a braid to the scalp to provide an anchor for pins to limit scalp irritation. Connect each section with elastic bands, and then wrap a small piece of hair around the elastic to cover it.
Enhancements: Once the ponytail is in place, take creative liberty to embellish with accessories, braids, curls, waves or super-sleek smoothness.
"When fashioning ponytails, always be mindful of tension…gather hair just tight enough to secure; too much unnecessary pulling can damage hair follicles," explains Jenkins.