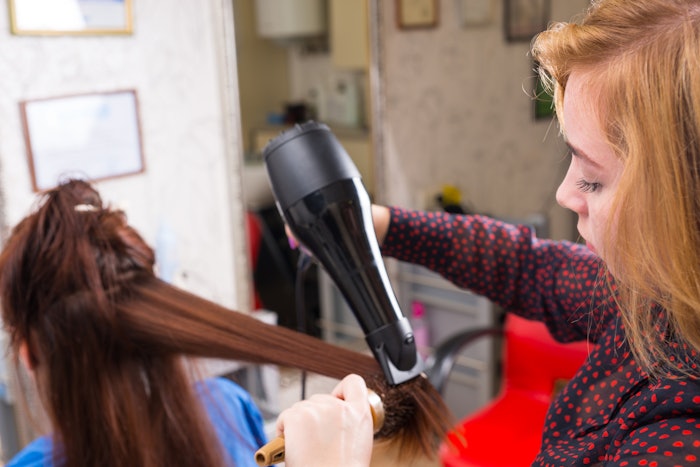 Karla Valenzuela, a Sam Villa ambassador and professional stylist, explains the importance of a directional blow-dry.
It's a technique that all stylists should master, and it comes down to layering product and holding the brush properly.
"Prepping hair with a directional blow-dry is so valuable, because it makes styles look fuller and last longer," explains Karla Valenzuela, Sam Villa ambassador.
*NOTE: Similar alternate products may be substituted for those recommended.
Directional Blow-Dry Steps:
Once finished, the texture can be seen, felt and already directed to the area where the style will be constructed.