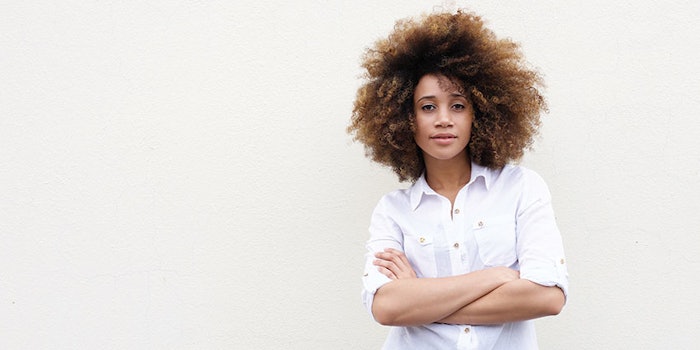 I eagerly anticipate this annual edition of Beauty Launchpad every time May/June rolls around, as it features our yearly "30 Under 30" list of top colorists 30 years old or younger. Every single time I am given the opportunity to scroll through our audiences' IG feeds—which I did A LOT OF when reviewing your entries—I am inspired by the vast well of talent (and passion!) that our industry has to offer. Congratulations to this year's winners!
I asked Beauty Launchpad editorial advisory board members to share what they feel is the biggest mistake pros make when working with curly hair—and how to best fix this mistake. Check out their responses, here. And for more advice on working with curls, where Daisy Henson (@curlyhairdaze) shares her extensive knowledge on the topic.
"One of the biggest mistakes that pros make when working with curly hair is thinking that all curls are created equal when in fact, there could be several different textures on one head of hair. Any time stylists work with curly hair, an individual and thorough consultation is necessary to understand the needs and the expectations of the client. Every decision and process after that consultation should be custom-made for that specific guest."
—Keya Neal ( @keyaartistically )
"The biggest mistake I feel stylists make when working on curly hair is not educating their clients on how to care for their hair at home. This could encompass quick styling tips; different techniques on drying hair; and even ways to cut back on the amount of time clients spend styling it. And of course, recommending the right products is key."
—Nina Tulio ( @ninatulio )
"Here are my textured hair dos and don'ts:
Do perform a consultation to identify the type of texture your guests have.
Do find out what products your guests are currently using to get a better understanding of how they manage their own hair.
Do make sure you and your guests understand proper detangling techniques and tools.
Do hydrate the hair! Hydration is the key to healthy-looking curls.
Do advise that clients steam their hair.
Don't treat all curls the same! Identify the curl pattern and then proceed with services.
Don't put too much heat on curls when drying them with thermal technology, and always use a heat protectant.
Don't use a comb to detangle curls. Use a paddle brush or finger-comb to avoid curl damage.
Don't overthink working with curls. Hair is hair, so use common sense and don't cut corners. Practice makes perfect."
—Aymen Eldabli ( @mohesco )