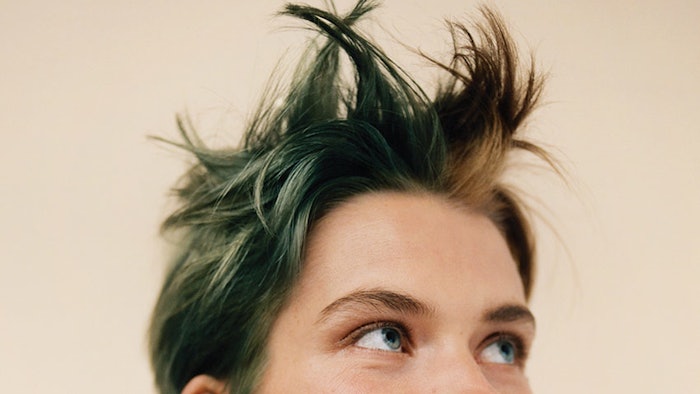 Going Green
"Inspired by music, art and design ranging from the 1970s to the 1980s, this style ode to David Bowie and color tribute to Danish artist Olafur Eliasson captures the essence of the eclectic approach to the collection," says Connell.
Seeing Red
"This look is pure fun," says Connell. "Our team took inspiration from iconic 1970s footballers and skater girls, as well as the beautiful reds of a sunset."
For the looks, check out Beauty Launchpad's April digital magazine.