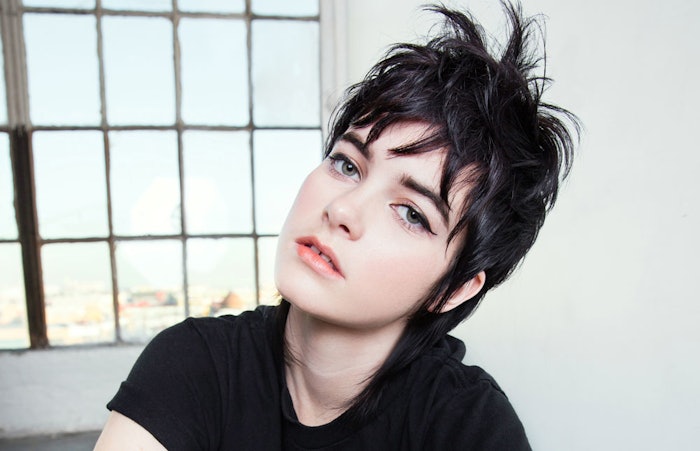 The mullet. This iconic 80's hairstyle is making a comeback, but with a revived style perfect for 2021.
During the series "Mannequin Monday with Sammy," Sam Villa, co-founder of Sam Villa and global artistic ambassador for Redken, broke down the mullet and demonstrated how to add length and a sense of softness to create a more approachable version called a "mullay."
The Mullay
Sides: Use larger compressed sections elevated on a diagonal to create softness that frames cheekbones. Carving out the area over the ear develops a more masculine feel.
Front: Diagonal forward sections elevated on at a diagonal are point cut to a stationary guide creating graduation in the fringe area that frames the face. The angle of the shear controls the density—cutting parallel to hair creates less of an impact than cutting on a diagonal which removes more hair.
Back: Create a center back vertical section, elevate it to the guide from the front section and cut on a slight diagonal so hair falls short to long. Then, adjust the length by deep point cutting with a Sam Villa Signature Series Dry Cutting Shear 7"—the longer length is ideal for this technique.
Detailing: For additional texturizing and finesse, use a Sam Villa Signature Series

InvisiBlend Shear

to create soft scalloped texture that blends beautifully.
Villa explained, "The mullay is shorter on the top and sides with a longer back, like a traditional mullet, but what makes it modern and gives it commercial value is the degree of softness, longer length, soft disconnection and texture throughout."