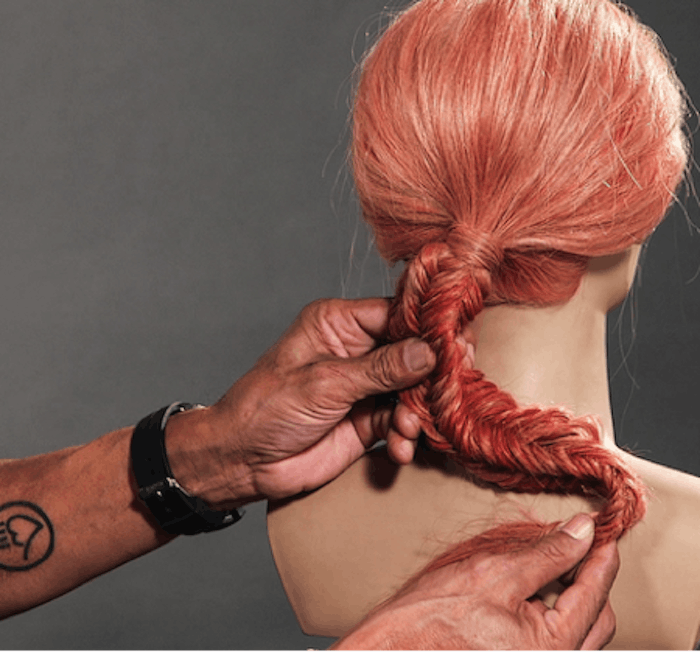 "This braiding technique is one of the coolest I've ever seen because it creates a 4-sided box fishtail that has visual interest from all angles," says Sam Villa, co-founder of Sam Villa® and Global Artistic Ambassador for Redken 5th Avenue.
Tips:
Make sure the slices are consistently the same size to craft a uniform braid.
Use steady tension when pulling to prevent bubbles and irregularity.
To secure the elastic, thread hair through the center, twist multiple times until it's tight at the base, and then pull the ends trough.  Minimal looping helps to keep the braid intact.
Cover the elastic by sliding the head of a hairpin under the elastic, wrap a section of hair around the pin/elastic and then open the legs of another pin, capture the end of the hair that's wrapped, feed it though the eye of the original pin and pull the tail through while pushing the pin out.
To create visual interest in the back, spray head at close range with Redken Fashion Work 12 to really coat the hair.  Then, with the pointer and thumb massage out sections and compress with a Sam Villa Signature Series Sleekr Professional Straightening Iron to create textured ridges.