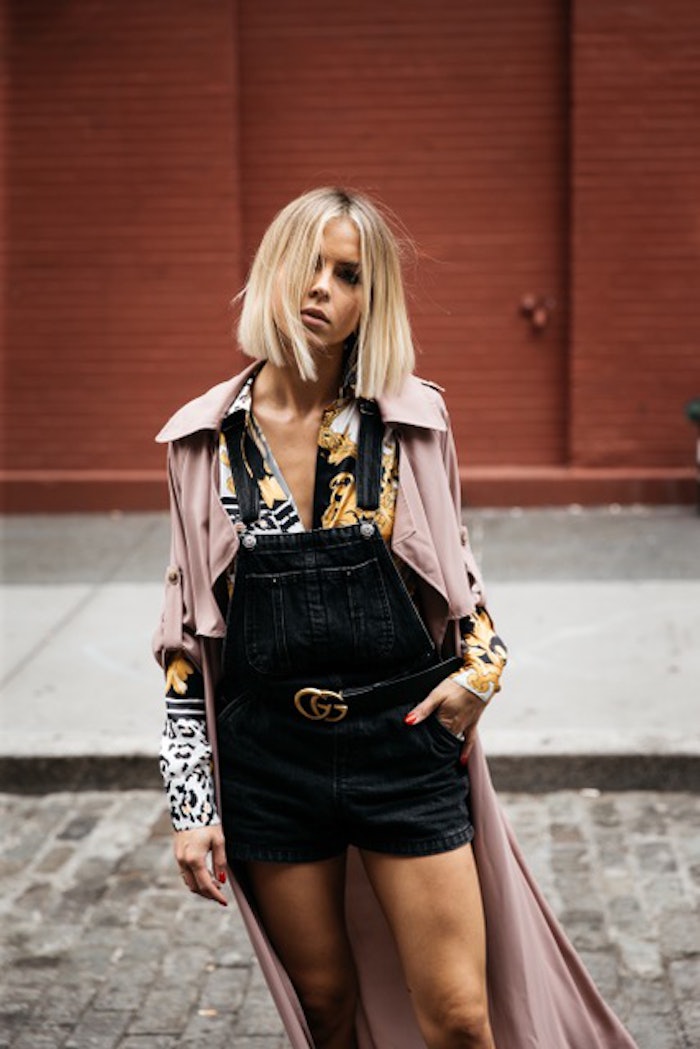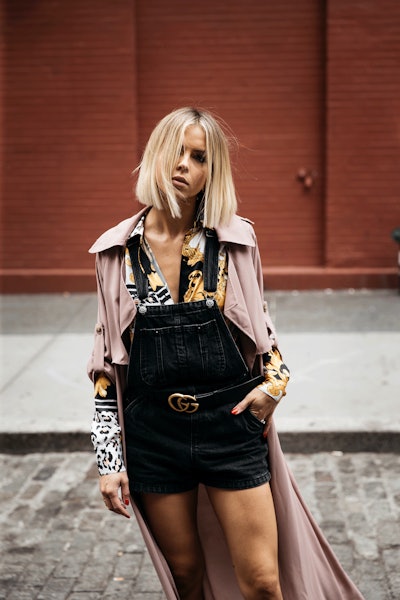 It would be an absolute dream to douse my hair in ocean water every morning and simply let it air dry while on my way. But for those days when we're stuck at work when we rather be seaside, here's a step-by-step with techniques and products I love to use to achieve the effortless Cali waves.
First, prep damp hair with a styling balm by Oribe to act as a heat protecting primer for the hair. It will aid in controlling frizz while allowing you more control over how you'll reform the hair when blow drying and curling. 
RELATED: Guest Blog: Jill Buck from Nine Zero One on How She Manages Being a Working Mom
Starting in the front of the head section out a triangle, temple to temple and blow dry smooth. Once the hair is completely dry and smoothed out, section the hair into two parts located in the front temple to top of the ear. These two sections will then be divided into 4 individual parts on each side. In the back you will create 4-5 horizontal sections. 
Using an inch and a quarter iron, start on the first section, using the curling iron horizontally creating a crimp like wave. On the next section, use a vertical wave to create an "S" leaving the ends out. Continue this alternation of technique section to section. (A little secret to achieving a perfect beach wave that will photograph well, is finishing with the horizontal wave on top.) Once the front sides are finished, follow suit with the back.
You'll see that these two patterns have created an amazing beachy silhouette, but it's not quite there yet.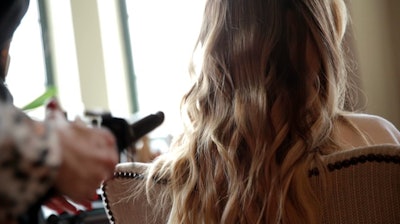 To complete the look, spray Next Day Hair by L'oréal and a finishing pomade spray by Oribe. While running your fingers through the hair, try to rough it up a bit to really give the look a more natural feel. If there are any flyaways that need to be managed, make sure to pat them in with architecture pomade by L'oréal.
And there you have it, beach waves that will transport you out on the sand and in the sun!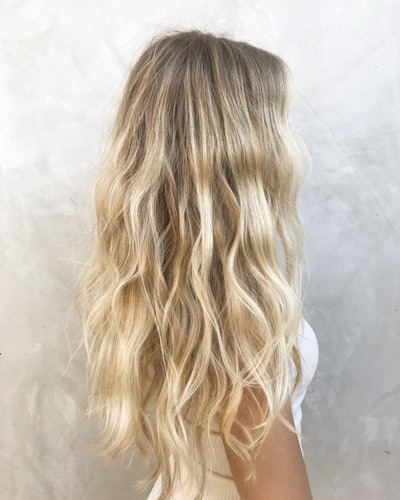 [Images: Courtesy of Carachele Tyvan]