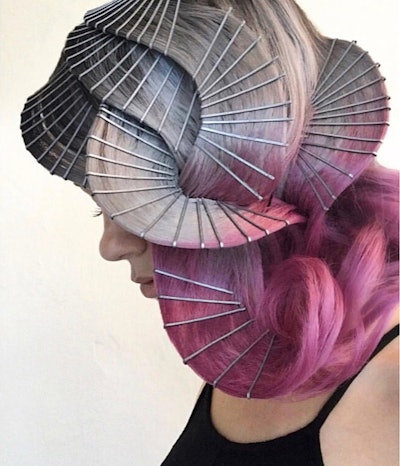 ICYMI: Last week, we shared an image from Casey Powell, who goes by @updoguru on IG, and it blew up! Nearly 2,500 people liked the photo, and many of you wanted to know how to recreate the look. We reached out to Powell, who was only too happy to share how she created the style and she also offers advice on how you can think outside the box and make the most of your talent. 
HOW-TO
Powell first prepped the hair by curling it with a large barreled iron—"the bigger, the better," she quips—setting the hair as if she were going to style classic Hollywood waves. Then she worked section by section, sculpting the hair using Kenra Dry Wax to secure the style. Starting with the fringe area, "I swooped it down in front of the eye, then fanned it out and placed my pins every couple inches or so to create the basic shape I wanted," Powell explains. "Then I went back in, placing more and more pins to fill in the gaps and was careful not to disturb the other pins." This process was repeated, overlapping each section until she reached the back of the head. "Next, I took vertical sections in between and wove them through, creating more fanned out shapes and bending them, following the natural wave, to create even more visual interest," she continues, explaining the ends were left out and Kenra alcohol free 21 hairspray defined the curls. "Doing hair is a huge stress relief for me," says Powell. "When I get into a style, I really focus. I always tell people it's like my meditation. I think I could sit for hours placing all those bobby pins. I really want to load up a head with them!"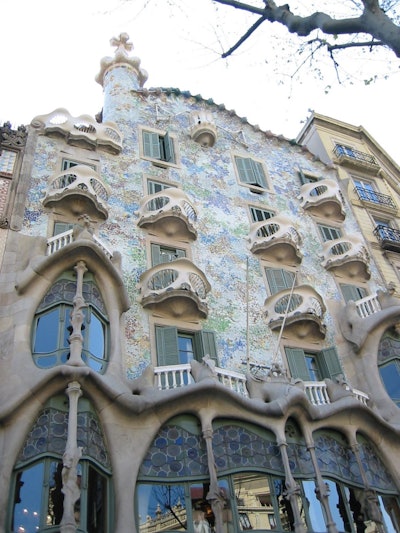 INSPIRATION 
Both conventional and unique influences inspired Powell's hair creation. She was inspired by the iconic hairstyles from strong actresses from the 1940s, such as Katherine Hepburn, but also the many sculptural Gaudi buildings in Barcelona. "I love to travel and Spain is a big one on my list, so I've been researching that part of the world a lot lately," she explains. 
ADVICE
"With this technique, I'm finding you REALLY have to be sure of yourself and where you want that pin to live," explains Powell. "Putting them in and out risks pulling a few strands of hair that will destroy the shape and there's really not much chance of recovery once those hairs leave their friends." If that does happen, says Powell, you'll have to start all over again.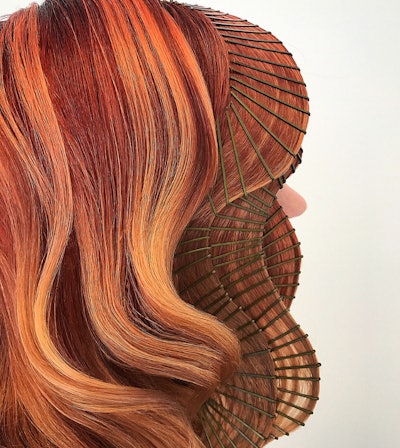 SLAY ALL DAY
Powell says her clients are her biggest source of inspo. When she isn't in her salon, she's on location styling for weddings and loves creating unconventional updos. "I love it when my clients show me something they're not really sure of and think there's no way they could look like that or that their hair could do that. That's when I perk up and demand they show me so we can figure it out." She encourages you to try out your most fantastic hair ideas and face your fears. "We all have dreams, you just have to be crazy enough to go after them (or find someone like me who will encourage you to!)," she laughs. "I love a good challenge. You never know if something is possible unless you try. I ALWAYS want to try!"