Seen on such famous stars as Ellie Goulding and Sienna Miller, rose gold hair color is quickly becoming a popular version of the pastel hair trend so widely embraced last year. According to John Simpson, Lead Artistic Director for Goldwell and Global Master Team, "Rose gold is the new blonde phenomenon, sweeping the red carpets and salons worldwide! It provides soft rose warmth to any blonde canvas with a neutral warmth, leaving hair a natural peach-beige color." Here, Simpson provides two formulas using Goldwell Colorance and Elumen Hair Color in order for you to create the gorgeous shade for your clients. Of the two formulas, Colorance provides a perfectly saturated peachy blonde with high shine while Elumen delivers a more reflective effect as well as maximum shine.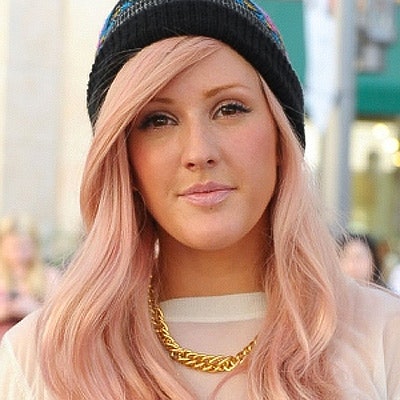 Formula 1:
40ml Colorance Core Lotion
20ml 10BB  (peach beige)

Formula 2:
30ml GB@9  (gold beige level 9)
10ml CLEAR
2ml Gk@ALL
1ml Pk@ALL

Patrick McIvor, Artistic and TechniCulture Director for Goldwell KMS California advises using social media platforms in order to inspire your clients. Says McIvor, "Now would be a good time to build a Pinterest board with rose gold images to show clients," as well as Instagram, Facebook and other image-based media in order to show clients the vast range of beautiful rose gold shades.