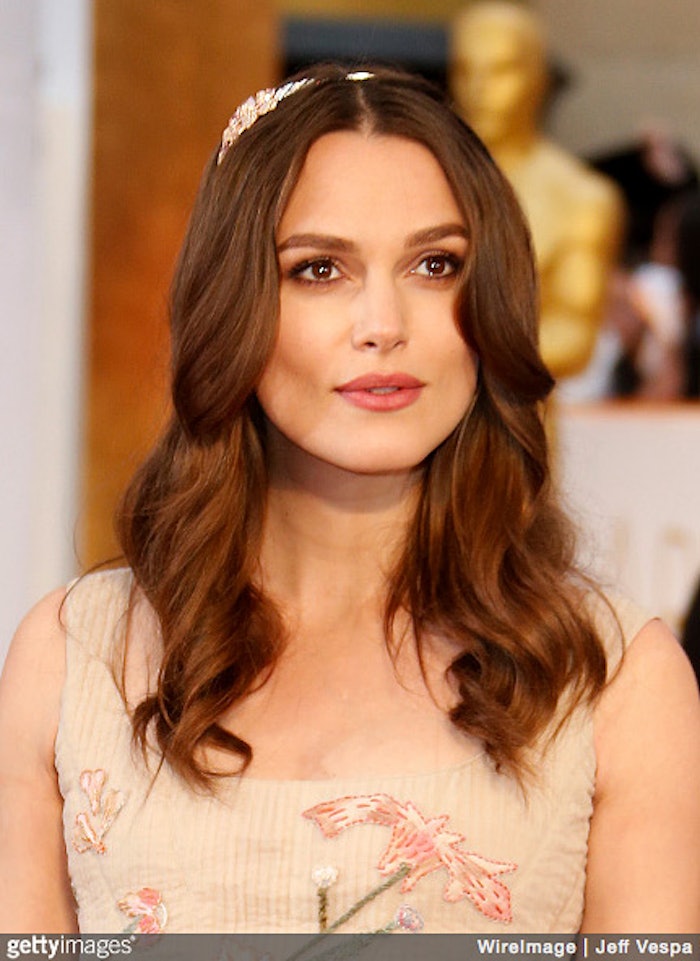 Celebrity hairstylist Ben Skervin for ghd, North America gave actress Keira Knightley a romantic, wavy hairstyle for last night's Academy Awards. Said Skervin, "[The inspiration for the hair was] relaxed and romantic. I wanted to keep Keira's cool edge so it was important that the hair not appear professionally done, and more like she could have done her hair herself."
Get the Look:
Said Skervin, "I first sprayed Keira's hair with a blowout primer, then used the ghd air hairdryer which, with its ionic technology, gives a smooth, frizz-free finish. When drying, I took sections of hair and twisted them to give loose texture.
"Once each twisted section dried, I used my fingers to comb through which helps to deconstruct the look so it's not perfect. I then wrapped 2-inch sections of hair around the ghd curve classic wave wand and, with ghd's patented tri-zone technology, the whole barrel had the same temperature, ensuring no hair was left un-waved.
"Once I had the right texture, I brushed out the hair and sprayed a beach spray all over.
"To finish, I used the ghd air hairdryer once more over the top layer to set the style before adding the Chanel headband."