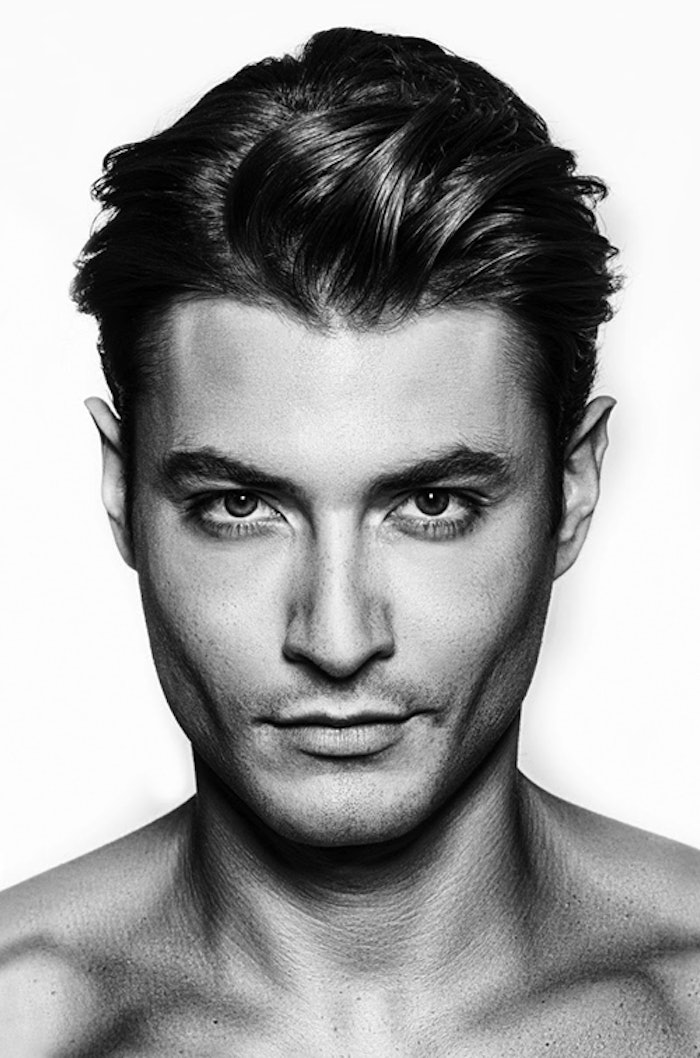 ​One thing is certain: You can't typecast Ammon Carver. Although he's a Salon Owner of an eponymous studio in New York in conjunction with L'ANZA Healing Haircare, for which he is also Creative Director, Carver is also a Purveyor of Fashion, working the Fashion Week circuit: Recently he tended to the tresses of models for the "Jeans for Refugees" runway presentation, featuring jeans donated by celebs like Emma Watson and Harry Styles, to raise money and awareness for the International Rescue Committee. And Carver is an Artist: He recently secured the prestigious Master Hairstylist of the Year honor at the North American Hairstyling Awards in Las Vegas, while his Ammon Carver Studio took home the Salon Team of the Year award.
All of the above achievements make us especially proud to present Carver's MAN-exclusive, character-driven collection, Everyman. "The Everyman collection was inspired by the antiquated assumption that men's grooming is as easy as buzzing the sides and slapping on some product," Carver smiles. "That's a far cry from the truth," he adds, noting that with today's obsession with expert barbering, the days of one-look-fits-all-men are effectively gone. "At the Ammon Carver Studio, we encounter men from all walks of life and realize that there's a broad range of grooming needs and styles. We hope that this story allows Every Man to connect with one of its characters."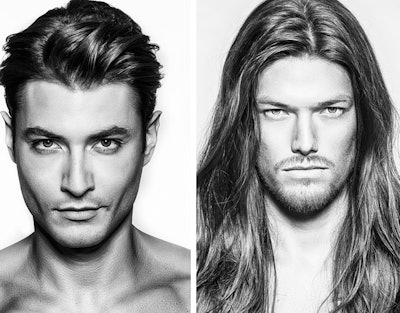 On the left - "On hair that's 80-percent dry, distribute a nickel's worth of wax throughout the whole head and use your fingers to rake through," explains Carver. "Once the hair is in position, let it air dry."
On the right - "Work blow-dry cream evenly throughout damp hair, then blow-dry while twisting sections with your fi nger," says Carver. "Once dry, rake your hands through the hair."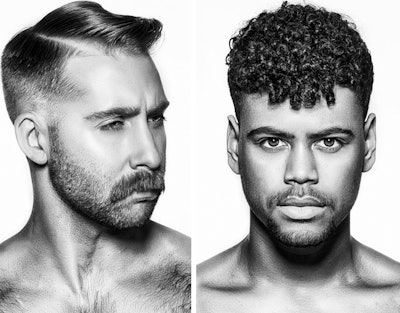 On the left - To create this retro-cool look, Carver passed pomade throughout the hair, used the wide-tooth side of a comb to put hair in place according to where it naturally fell, and then detailed with the comb's fine side.
On the right - "Use a curlenhancing cream to create controlled texture," advises Carver. "Evenly distribute a dime-size worth in hands and run through damp hair, allowing the curl to air dry."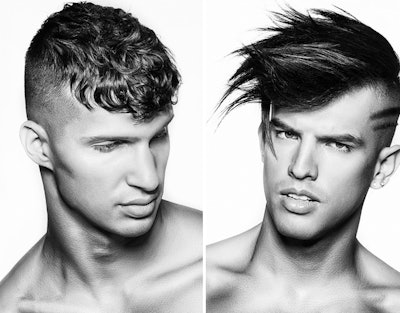 On the left - Disperse a dime-size dab of hair paste evenly through the hair. Then, scrunch hair to create a messy look. 
On the right - "The key to this punky look is a flat iron, says Carver. "Apply thermal protectant throughout hair, then flat-iron quarter-inch sections at a time," he advises. "Finish with a hairspray."
[Images: Photography by Richard Monsieurs, Hair by Ammon Carver]