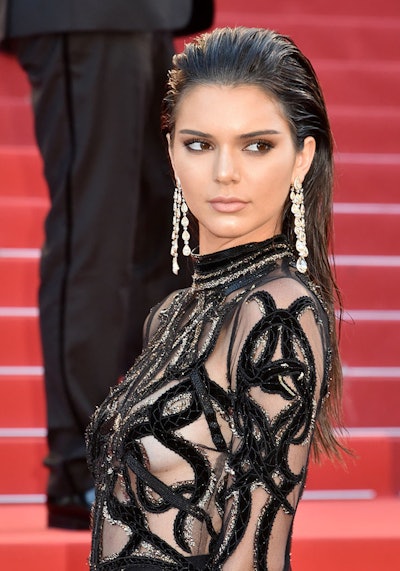 Kendall Jenner is a trend-setter with her edgy style on and off the red carpet. Her slicked-back hairstyle look at the premiere of From The Land of the Moon at Cannes Film Festival was sleek and elegant, while her outfit was quite risqué. David Antunes shares the steps to recreate this sexy look for your clients' special occasions this holiday season.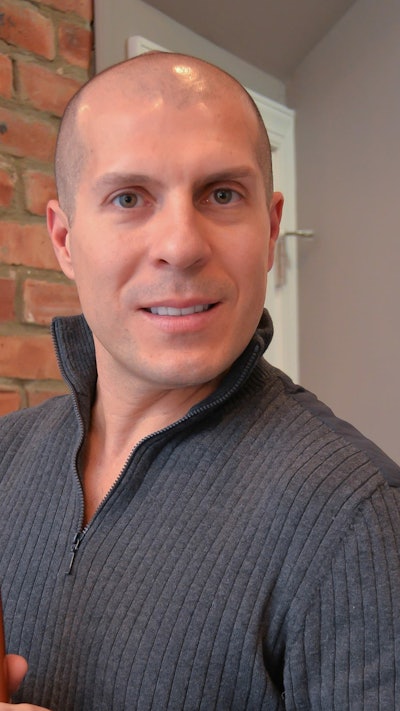 1. First start with a small amount of Acqua Gel to wet /or damp hair, comb through. Run it as close to the scalp from the front to the back in smooth tight motions. You are now ready for your blow out. Blow dry hair away from the face until fully dried. Once hair is completely dried, brush to make sure it is knot free! Now it is time to Tease the hair! Using a teasing brush, take down your top center section of the hair and backcomb sections, starting from the back of the hair and working forward giving the hair some height. Brush back and make sure it is smooth!
2. Apply Acqua Gel Truss to the sides, working your way into the back of the hair. You don't want to apply gel to the length of the hair (that will make it crunchy and unnatural). Make sure you focus on the sides, this will create the wet look that you are looking for! Using your fingers comb hair again from front to back to make sure to illuminate any bumps and to create a smooth wet look! Your fingers are your best styling tools to smooth any fly aways and to give it a more natural look.
3 Finish with a hairspray. It's an easy trend to follow, you just have to make sure to use the right styling product that stays pliable! Acqua Gel gives hair the appearance of being wet because the gel contains large amounts of water and holds it in the hair! Acqua Gel's formula promotes long-lasting shine, prevents split ends and restores strength and resistance. It also contains a Fixation Polymer that builds body and smoothness, while conditioning and providing flexible hold and it is alcohol-free!
 
This slicked look will show off your client's features, giving her a polished and sophisticated wet look!
[Image: Getty Images]