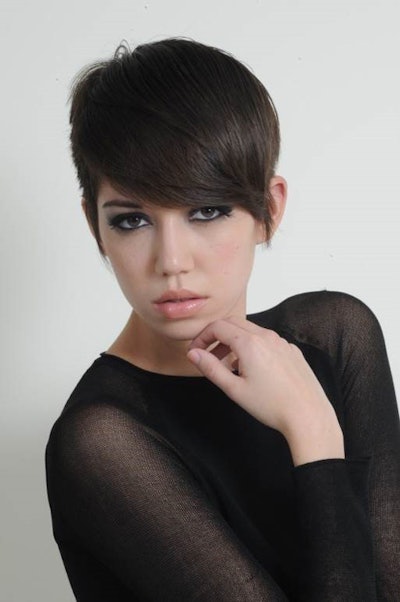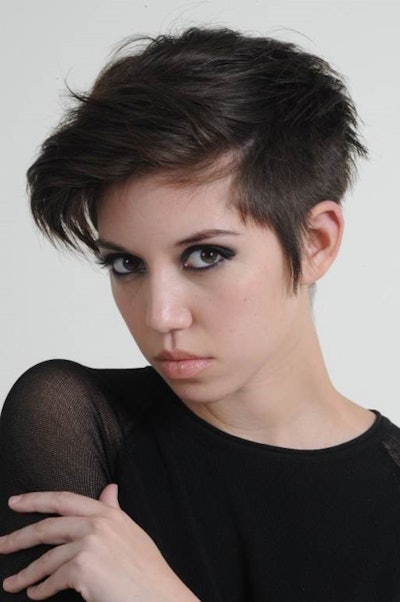 Any client can pull off short hair — it's all about finding the right look. Adding a little texture goes a long way in making this classically cute look a bit edgier. Looking to add texture to short hair? Check out these tips from Donald Scott of Donald Scott NYC to learn how to get a textured pixie cut!
Get the Look:
Wet hair and spray with DSNYC Prepare Liquid Glide.
Section the hair from the crown to the corner of the eye on both sides, including the bang area, and clip out of the way (you will unclip the hair during step #4).
Using the DSNYC Swivel Twist Razor, start at the side of the head, taking vertical sections and cut the hair as close to the scalp as possible while continuing to the back center and cutting the hair very short. Be sure to follow the head shape.
When both sides are cut short, drop the top section you clipped up to start your top.
If the top hair is very long, cut to an approximate length. Otherwise, dry the hair and re-spray with DSNYC Prepare Liquid Tool Glide.
Cut the bangs on a diagonal from the short side to long, leaving it much longer than you intend to leave. This is to leave more room for creativity in the end.
Establish the length at the crown, take horizontal sections at the top and over-direct the hair back to that point at the crown. Cut with shears.
Texture the top with the DSNYC Wide Tooth Carving Comb.