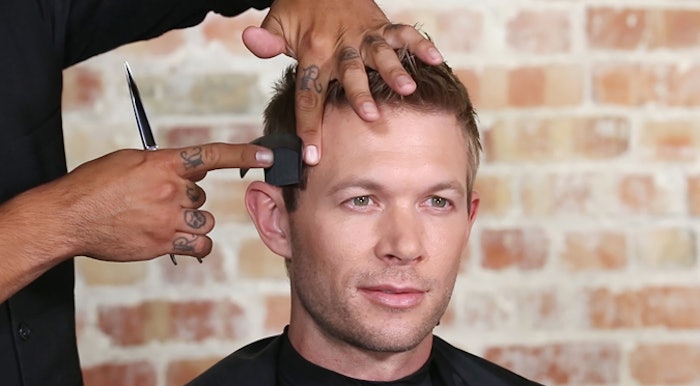 David Boyd of the Sam Villa ArTeam provides a tutorial on the details that go into the finishing of a men's haircut.
"Heads are round and combs are flat, so when a comb is put up against the head the comb leaves the head near the front hairline, which results in extra length at the hairline.  Over time, the client thinks that section has grown in faster, when in reality it was not cut short enough to begin with," says Boyd.
Using a Sam Villa Artist Series Handle Comb to get control of the sections and a Sam Villa Signature Series 6.25" Wet Cutting Shear, Boyd provides a detailed finish for a meticulous cut.