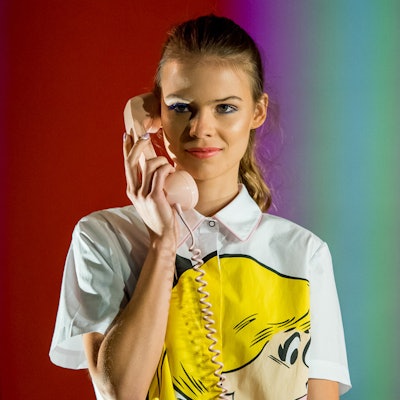 Rachel Antonoff's Spring/Summer 2017 collection was based on the designer's collaboration with the classic Archie Comics - as showcased through bold colors and graphic prints inspired by the beloved series. Lead stylist, Linh Nguyen for Cutler/Redken Salons, worked to reflect this collaboration in the hair by creating two looks inspired by the iconic comics.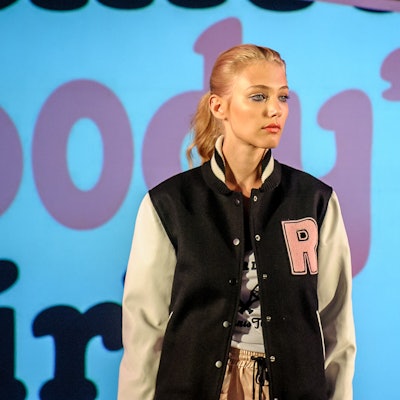 "The girls were done up as either Betty or Veronica," said Nguyen. "I wanted to pay homage to their iconic hairstyles but adapt it to the modern times, so I opted for a classic ponytail and a middle part with bangs, refreshing the look with texturizing products. Any girl can modernize her look by adding the right products."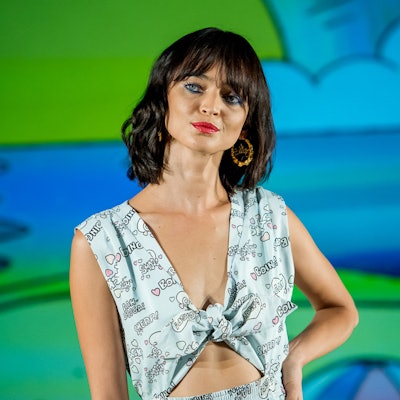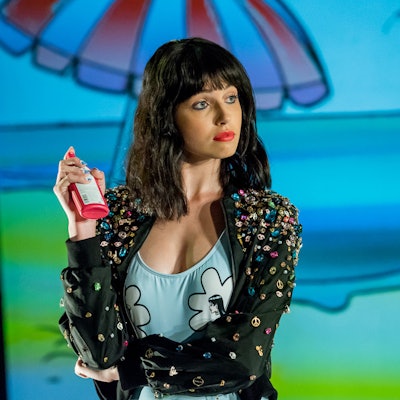 For the Veronicas, Nguyen created a thick fringe and flat, loose waves. He began by sectioning the hair and spraying with Redken Hot Sets 22 Thermal Setting Mist. Next, using a flat iron, he created an s-shaped wave from roots to ends. To add a lived-in texture, he sprayed strands with Wind Blown 05 Dry Finishing Spray, then finished the look with Fashion Works 12 Versatile Spray for touchable hold.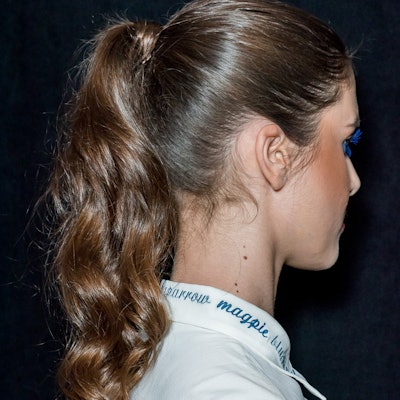 The Bettys, meanwhile, were given a perfectly pretty ponytail to allude to Archie's quintessential girl-next-door character. Nguyen first brushed models' hair to the middle back of the head while applying Fashion Works 12 Versatile Spray for control. Next, he tied hair back into a ponytail with a hair tie and applied Hot Sets 22 Thermal Setting Mist before curling the ponytail with a wand. He finished the look with Quick Tease 15 or Powder Grip 03 for the perfect texture.