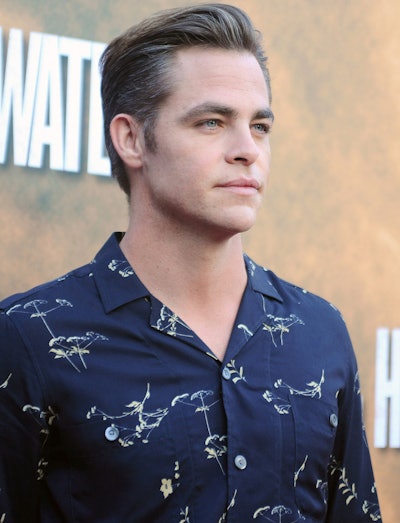 Actor Chris Pine's latest film, Hell or High Water, debuted last weekend to much acclaim. To celebrate, American Crew All-Star Sarah Adams was inspired to recreate Pine's rugged, wind-blown look that he wears throughout the movie. The end result: a casual-yet-refined, effortlessly cool style that works for any guy. Recreate the look for your clients with Sarah's how-to, below!
Get the Look:
Towel-dry freshly washed hair. Using American Crew Alternator spray, apply a one-pump dosage to each side of the head, and then one on each the front, top, and back of the head.
Run your fingers through your client's hair to distribute the product. Using a blow dryer, continue finger-styling with the air flow targeting to the back. The hair should look smooth but loose.
Lastly, if you need a heavier product application, add either two more pumps of the Alternator and distribute through hair or finish with American Crew Forming Cream for weight and medium shine.