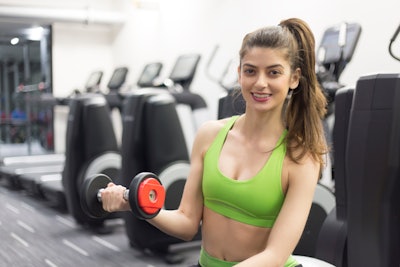 Be honest: If you are having a good hair day, do you skip working out? It's only February which means that those January resolutions to get in shape may be slipping, and a good hair day may sound like a great excuse to skip the gym.
Your clients want to extend the styles that you create for them for as long as possible too. Here are some tips to help them enjoy your hair creations while keeping their commitment to working out. It's no sweat, promise!
1. It's a stylist's secret that dirty hair holds better than freshly shampooed locks. A little sweat could actually be the finishing touch to the look! Post-workout, pull strands into a low ponytail. Grab a few strands and twist it around the hairband to hide it. Voila!
2.Pull double duty and volumize hair while hitting the weights. Put hair up into a bun prior to working out and then let sweat and heat work its magic! After a shower, just pull the hair tie out, flip head over and shake hair out, spritz it with some holding spray, and boom! Instant waves!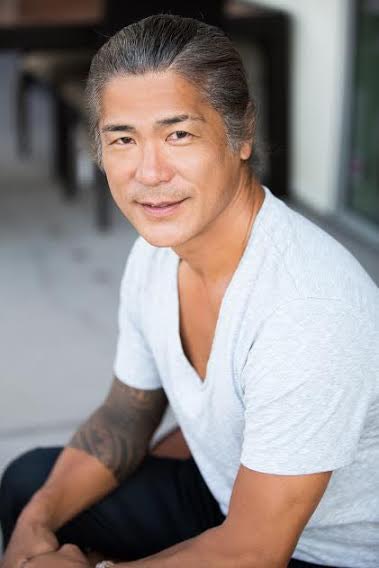 3. Award-winning celebrity stylist Katsumi Kasi suggests, "While it's best to take a shower at the gym to wash off sweat, if you have to stop by somewhere right after the gym do a quick rinse with a light conditioner. If you have long hair, pull hair into ponytail and then make the ponytail into a top knot. If you have short hair you can put a very light gel in and slick hair back for a sleek look.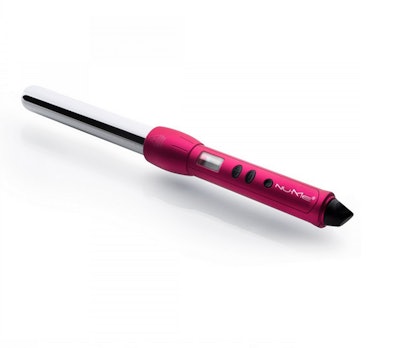 4. Work all this extra movement to your advantage and create romantic waves! Using the NuMe Magic Wand, wrap a section of post-workout hair around the wand, curling away from face. 15 minutes later, that treadmill is already a distant memory!
5. Sleek hair is always in style and easy to achieve with a straightener. Just section the hair off and run the tool through.
6. Nothing says fun, easy style like a tousled top knot. The key to this one, however, is shine. Your client can start with a dryer like NUME's Signature Dryer and blow dry sections of hair with a round brush, sealing in the shine with a cool blast of air. Next pile hair on top of the crown, pulling out a few pieces to frame your face! Voila! Picture perfect tresses.
7. Summers at the beach may be a distant memory but that doesn't mean you can't work some mermaid waves. Using a curler like the Lustrum, alternate wrapping sections of the hair away from and then toward the face. Easy breezy waves that hold up to the toughest of workouts!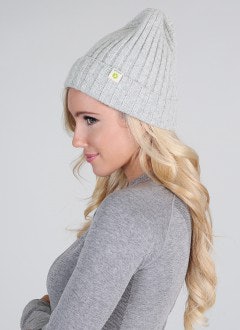 8. If you don't have time to do your hair after the gym, go for the accessories. A cute beanie like this one from Avocado Activewear may be a perfect solution to post-gym hair.
[Images courtesy of NUME and Mannfolk PR, top image: Getty Images]