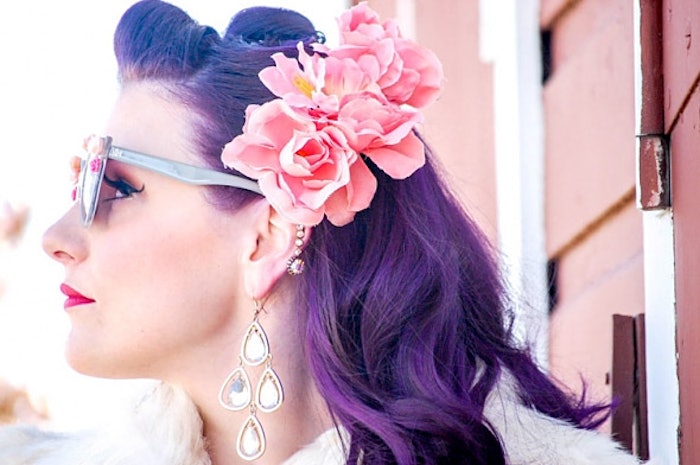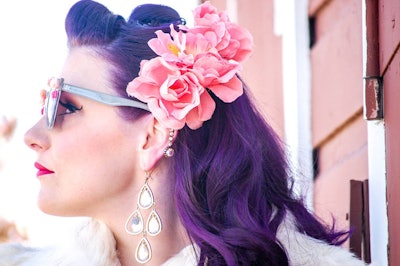 Hairstylist Shelley Hinkle Fister recently created this pure, vibrant purple haircolor for her client. Paired with a cute, pinup style, the look is equal parts retro and modern. Below, Shelley shares her formulas and how-to so you can recreate the look for your own client!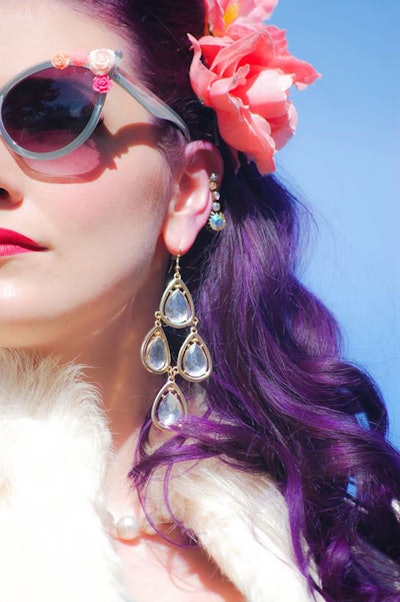 Get the Look:
Says Shelley, "[My client] was a natural level 6 at the base, and about a level 7.5 on the cold shaft. I laid Color Insider 3V with 10 volume on the base.
"At that time, I isolated a few foils and put Matrix Light Master with 20 volume on those hairs. I put in a few panels of Matrix Logics 1V with 10 volume also.
"Process both for full amount of time, then rinse.
"Finally, I glazed the whole thing over with Matrix Color Graphics Violet."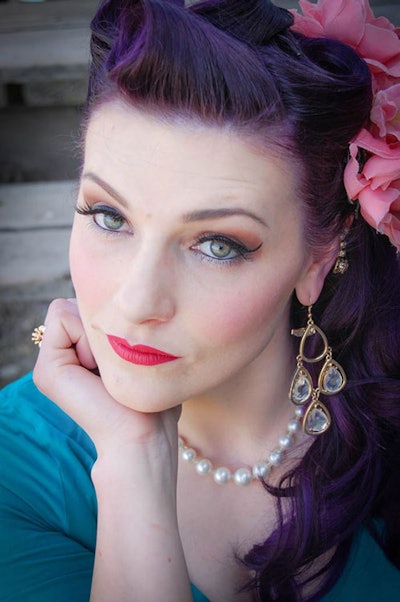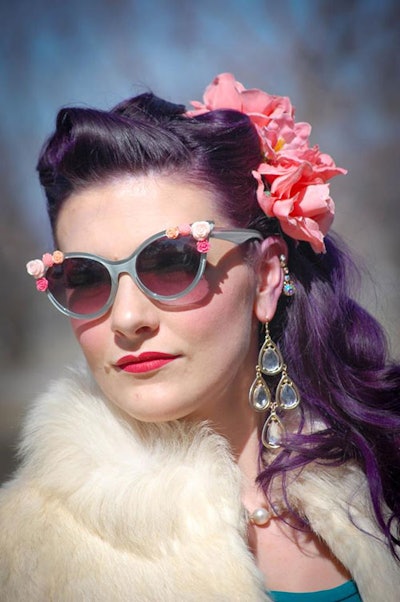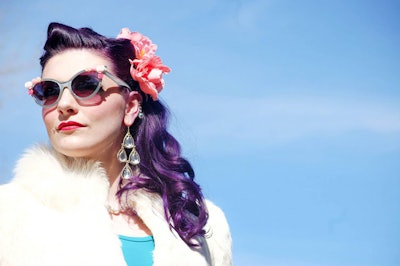 [Images courtesy of Shelley Hinkle Fister via Facebook]