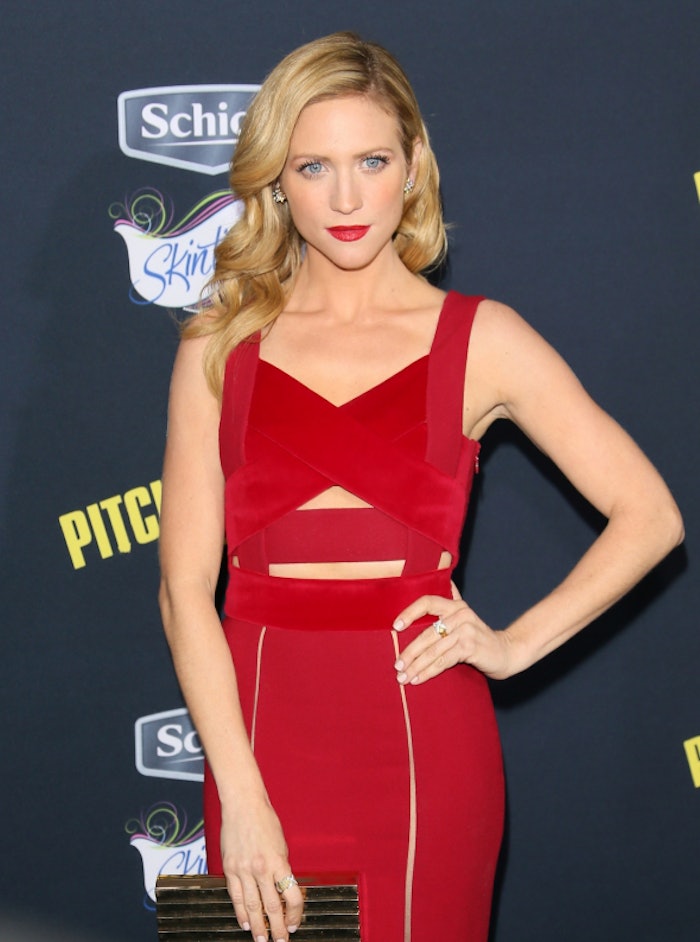 Stylist Aviva Perea created Veronica Lake waves on Brittany Snow for the Pitch Perfect 2 Premiere to compliment Brittany's red Old Hollywood glamour gown. The sculpted waves require products that can keep the hair in place all night and since it rained it was extra important that the right products were used.
Here's how Aviva Perea created the look:

• I started with MATRIX StyleLink Volume Builder Volume Mousse at her roots and used MATRIX Biolage Blow-In Control Shape Memory Cream from roots to ends. This product is amazing for keeping the shape in the hair but still keeping it soft and touchable.

• Next, I blew out her hair with a large round mixed bristle brush.  

• Then, starting at the nape of her neck and working my way up, I took 1" sections of hair, sprayed it with MATRIX StyleLink Heat Buffer Thermal Styling Spray (for damage control) and wrapped it around a 1" curling iron going all in the same direction and clipped the sections of her hair to cool down and let it sit for 15 minutes.  

• Then I took the clips out and used a mixture of MATRIX StyleLink Smooth Setter Smoothing Cream (to help with the humidity of the rainy day) & MATRIX StyleLink Gloss Booster (shine is very important with this look). This gel helps keep the humidity out and adds lasting and finishing shine which is very important for this look but doesn't weigh the hair down.

• I then brushed her hair into the waves with a flat mixed bristle brush and finished with a healthy dose of MATRIX StyleLink Style Fixer Finishing Hairspray.
[Image: Getty Images/JB Lacroix]