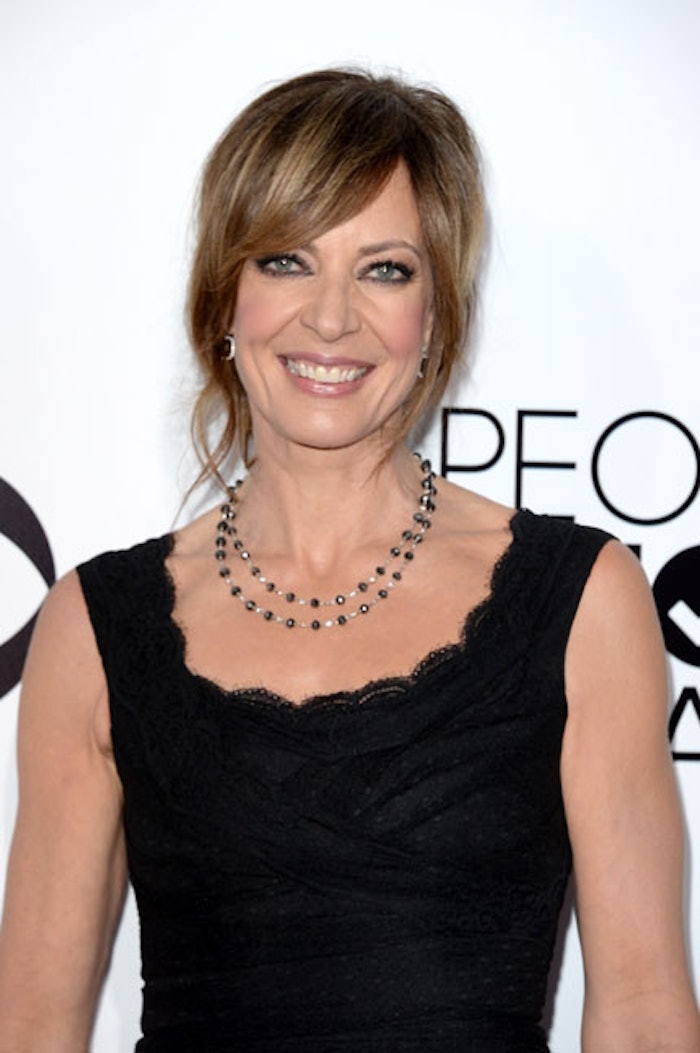 Actress Allison Janney graced the 2014 People's Choice Awards red carpet looking relaxed yet polished with a loose chignon and side-swept bangs. Celebrity stylist Jill Crosby combined the look of an iconic Hollywood up-do with simple, clean, tousled elements to create the style that is both glamorous and laid-back.

Get the Look:
In order to create Allison's hairstyle, Jill began with straightening her extremely curly hair in sections with a 2-inch Boar Bristle, round brush and the T3 Evolution LongLife Dryer. EXPERT TIP: To create shine, use the nozzle pointing down shaft of the hair, keeping on the brush but NOT pressing into it.
Jill then used a sheen serum along with the T3 Fahrenheit450 Flat Iron to create shine on Allison's bangs and the edges around her face.
To recreate the texture of the hair, Jill used the SinglePass Twirl Curling Iron with the clamp open on random pieces around the head to maintain a natural looking, rough style.
Jill began creating the chignon by using her hands in order to keep a rough texture. She twisted the hair between her fingers until she sees a shape that she likes and then fastens the hair with 2-inch hair pins. EXPERT TIP: 2-inch hair pins are used in up-dos specifically in order to hold the weight of the hair more securely.
Jill completed the look by applying a small amount of finishing spray.

Tools Used: T3 Evolution LongLife Dryer, T3 Fahrenheit450 Flat Iron and T3 SinglePass Twirl Curling Iron

Stylist: Jill Crosby, Cloutier Remix Agency

[Image: Getty Images]