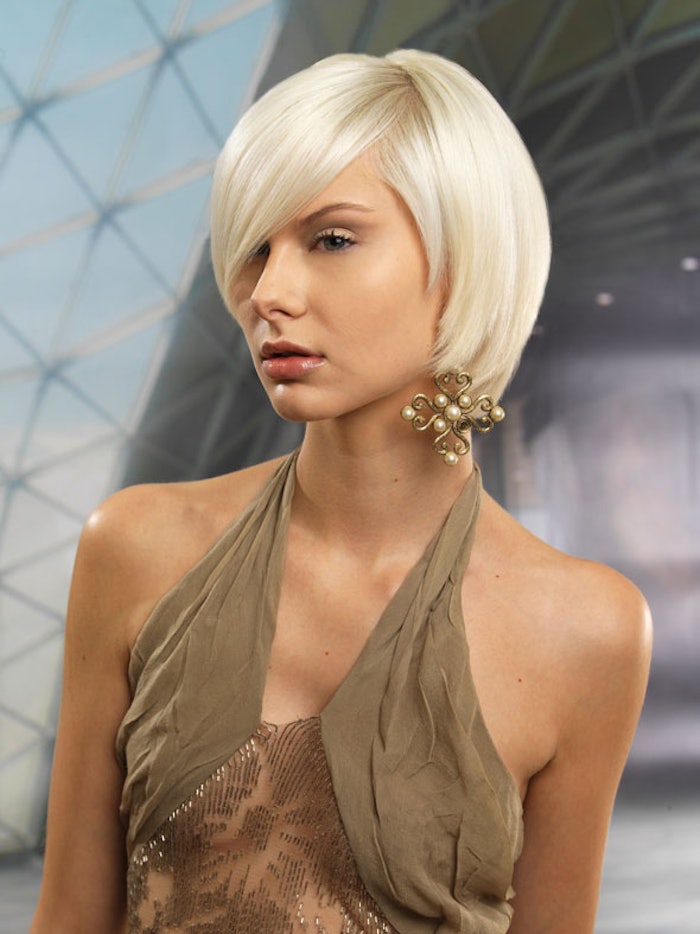 Hair: Diadema
Makeup: 20100 Milano
Photographer: Stefano Bidini
---
Step 1:  Chip cut perimeter: 6 fingers below the scalp at a zigzag.
Step 2:  On the sides:  Cut slightly angled towards the mouth.
Step 3:  Fringe: Cut from the nose to the mouth in a diagonal zigzag pattern.
Step 4: Face framing: Only cut the connection to the right at a zigzag.
Step 5:  Crown: Cut straight across slightly to shorten.

Step 6:  Layer: Make a perpendicular cut slightly to desired length on the sides.

Step 7:  Repeat perpendicular in the back area.
Step 8:  Cut perpendicular graduations to desired length to create layers.



Step 9:  Personalization: Keeping the part on the right, comb the sections at the occipital bone height and cut at a deep zigzag.
Final Photos
---
Click for More Hair Styles How To's SHORT CUTS:
Click for More Hair Styles How To's MID-LENGTH/LONG CUTS: