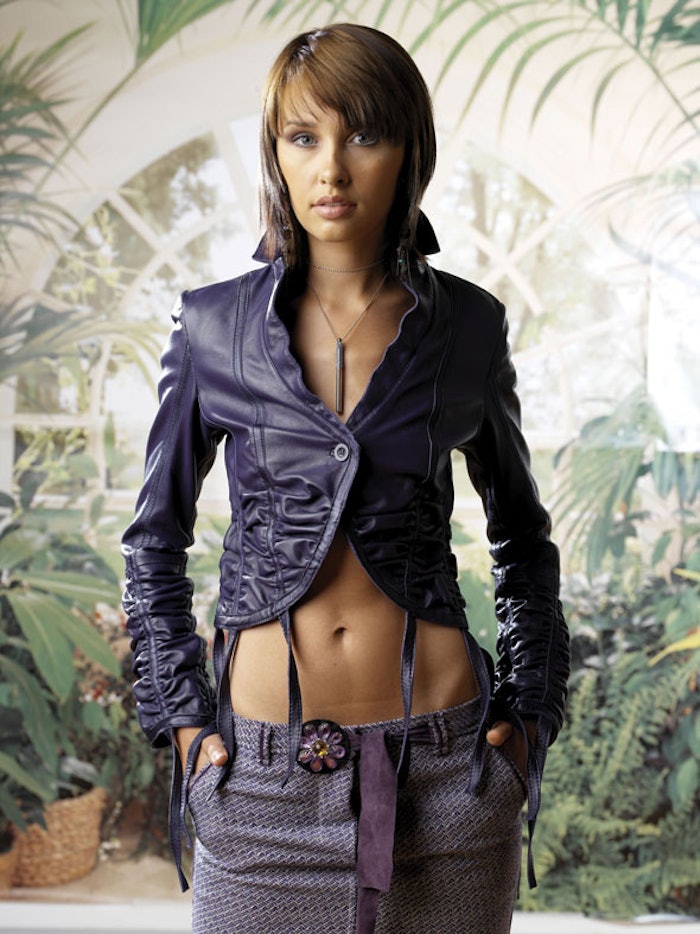 Hair: Diadema
Makeup: 20100 Milano
Photographer: Stefano Bidini
---
Step 1:  Point cut at shoulder length.
Step 2:  Go up to blend with sides.
Step 3:  Make a triangular fringe between the top and the crown, and cut length to eye level.
Step 4:  Blend to sides by pulling out and cutting.
Step 5:  Even out the top.
Step 6:  Divide the side layers, pulling out to the side and even out.
Step 7:  On the back layer, cut to desired length.
Step 8:  Make the back layers by cutting the locks at ¾ lengths.
Step 9:  Isolate the layer section.


Step 10:  Divide the previously created section and cut at ¾ lengths.
Step 11:  With dry hair, use thinning scissors in the back and on the bangs.


Step 12:  Apply the extentions in the back.


Step 13:  After extention application, cut them to blend in.
 
Final Photos:
---
Click for More Hair Styles How To's SHORT CUTS:
Click for More Hair Styles How To's MID-LENGTH/LONG CUTS: