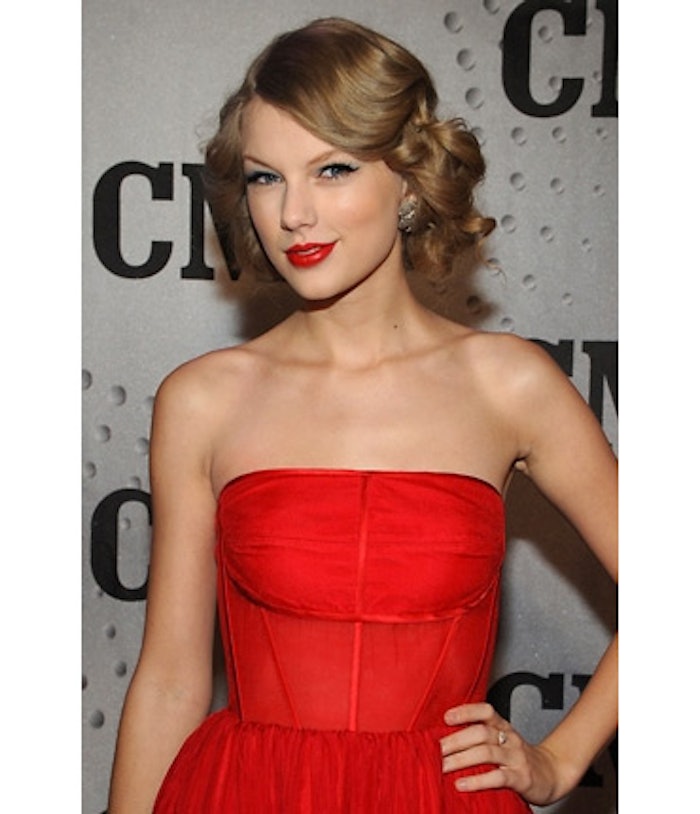 Deciding what to wear? Focus on your hair! As the crowning jewel to your mane glory, your chosen hairstyle can make or break an outfit. Celebrity hair stylist, Cristophe offers his suggestions for romantic looks:

For an easy updo that says "sweep me off my feet" look to celebrity style setters, Jessica Alba and Taylor Swift. Their modern take on a classic look hits the perfect note.

For something long and lovely, turn to Her Royal Highness, Kate Middleton and the princess of pop-culture, Lauren Conrad. Their flowing locks are both elegant and carefree, perfect for a whirlwind romance!
[Image: Rick Diamond/Getty Images Entertainment]
Related:  Glamorous Holiday Hair  |  Holiday Hair Tips and Tricks from Stylist to the Stars Laurent Dufourg  |  Holiday Hair: The Ballerina Bun  | 12 Days of Joi  |  Pirri Hair Group's Tips to Protect Your Hair This Winter