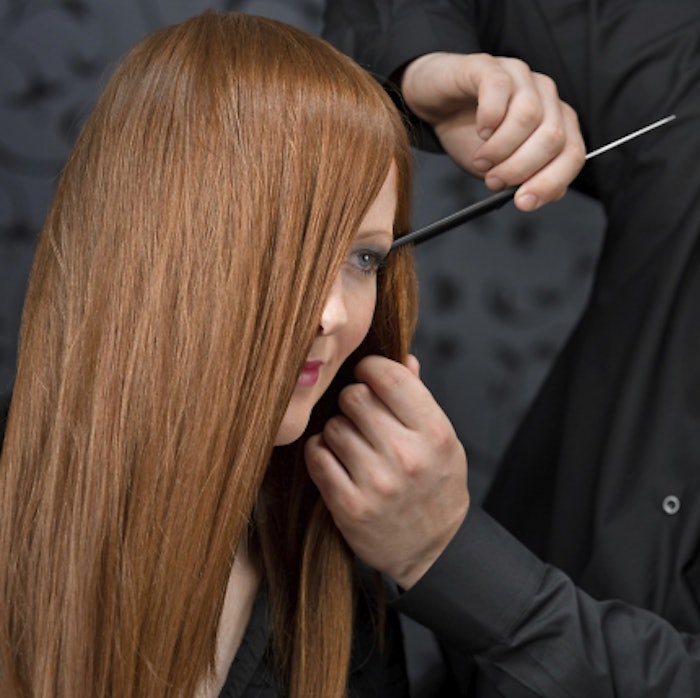 One of the hottest hair styles at the 2013 Golden Globes was the deep, sexy side part. Celebrities like Jennifer Lopez, Rachel Weisz and Nicole Richie (just to name a few) oozed old Hollywood glamour and gave viewers major side part envy. Eufora Global Educator and Stylist, Jeffrey Mayo, is giving his insider tips on how to create a sexy side part.
Mayo suggests these 4 steps to find your client's ideal side part:
Everyone has a strong side and a weak side of their face. To find it, look in the mirror and hold up a piece of printer paper to one side of the face.
Now, move the paper to the opposite side and notice the features on that side as well. Move the paper back and forth between the two sides of the face until the slight differences between the symmetry of the features are noticeable.
The side that has more features turned in the upward direction is the stronger side of the face. This is the side that should be kept exposed when deciding on a hairstyle, meaning the heavier side of the part should always go against the weaker side of the face.
Once the side is chosen, to make a perfect side part, try combing from the outside corner of the eye in the front, to the middle center in the back to ensure symmetry in the hairstyle.

To finish the look, Mayo suggests using Beautifying Elixirs Control Crème to hold down flyways.
[Jeffrey Mayo image courtesy of West Public Relations; Side Part image: Thinkstock/iStockphoto]