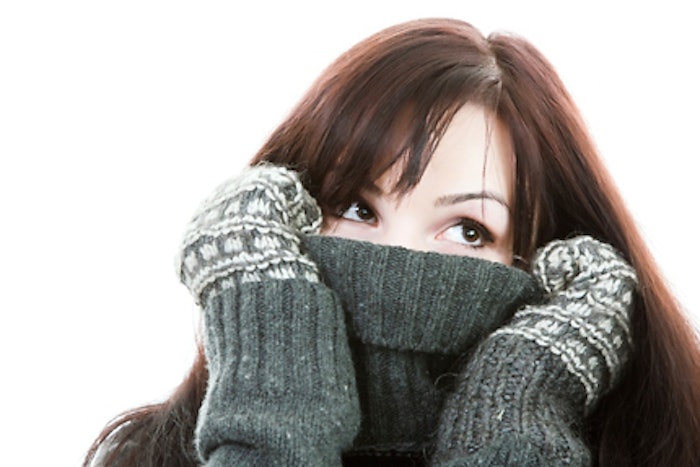 Don't stress over possible winter damaged tresses. Without the proper seasonal hair care guideline, dry and brittle winter hair is inevitable. With the holidays around the corner, confidently strut into your holiday parties sporting healthy vibrant hair with these tips from the Pirri Hair Group .
 
Don't Overwash Your Hair
Wash away your winter woes, but be mindful of washing your hair. Try to limit your daily washing regimen since warm sweaty summer weather is over. Wash your hair every other day, and be sure to condition each time. I recommend trying Pirri Elements Mediterraneo Shampoo to combat harsh winter weather. This product normalizes the hair, scalp and PH balance while keeping your hair looking healthy and shiny. Try conditioning with Pirri Elements Earth's Balance restoring moisture and smoothing the shaft of the hair while helping to combat winter static electricity. The product works to coat the hair and protect it from the damaging effect of heat styling. Avoid rinsing with hot water— lukewarm water is best—and be sure to end by rinsing you hair with cold water to lock in the moisture.
 
Trim Away
A trim at your favorite hair salon can really transform your do. Don't let the winter cold interfere with your maintenance routine. Trim off those split ends to avoid unhealthy looking dry and damaged hair. Have some extra time?  Ask your stylist to deep condition your hair to restore brittle winter locks. You will leave flaunting a shiny and healthy looking do.
 
Avoid Winter Static & Wind Struck Hair
Products are the answer. Smooth fly-aways and protect your hair with Pirri Elements Nature's Breeze detangler & leave-in conditioner). With the wind at its peak this season, product will help combat tangling and breakage. Put on a hat to avoid tangling from windy weather. Also, avoid leaving the house with wet hair.
 
Dry Your Tresses Properly
With the cold weather, air drying is a big no-no. Since you find yourself grabbing the blow dryer more often, you must blow out your hair properly to avoid dry dull winter hair and overusing additional styling tools. Gently pat you hair dry with a towel after showering, removing any excess water. Brush and detangle your locks by gently brushing with a wide-tooth comb.  When blow drying, point the nozzle down from scalp to ends of your hair. The nozzle should steadily follow your brush at a 90 degree angle leaving you with shiny hair. Drying your hair properly will eliminate the need for flat irons and other styling products damaging your hair.
 
Hat Head Solutions
Thoroughly dry your hair to avoid damage when sporting a winter hat. Do you end up with dents in your precious locks? Look into purchasing a silk-lined hat to protect hair from unwanted hair dents. Also, avoid applying styling products that will only lead to greasy tresses.
Born in Italy, the Pirri Brothers first developed hair styles for the elegant salons of the southern region of Calabria, then moving to London to continue their education for advanced technical skills. The Pirri brothers have two successful salons in Greenwich, Connecticut and Eastchester, New York, as well as their own product line, Pirri Element.
Image: iStockphoto/Thinkstock
Related: Holiday Hair Tips and Tricks from Stylist to the Stars Laurent Dufourg  |  Greg Ruggeri on Fall/Winter Hair Trends and Hair Care Tips  |  Winter Travels  |  Editor's Picks: Sublime Summer  |  Sebastian Sponsors Billabong's 5th Annual Design For Humanity Celebration Benefitting The VH1 Save The Music Foundation