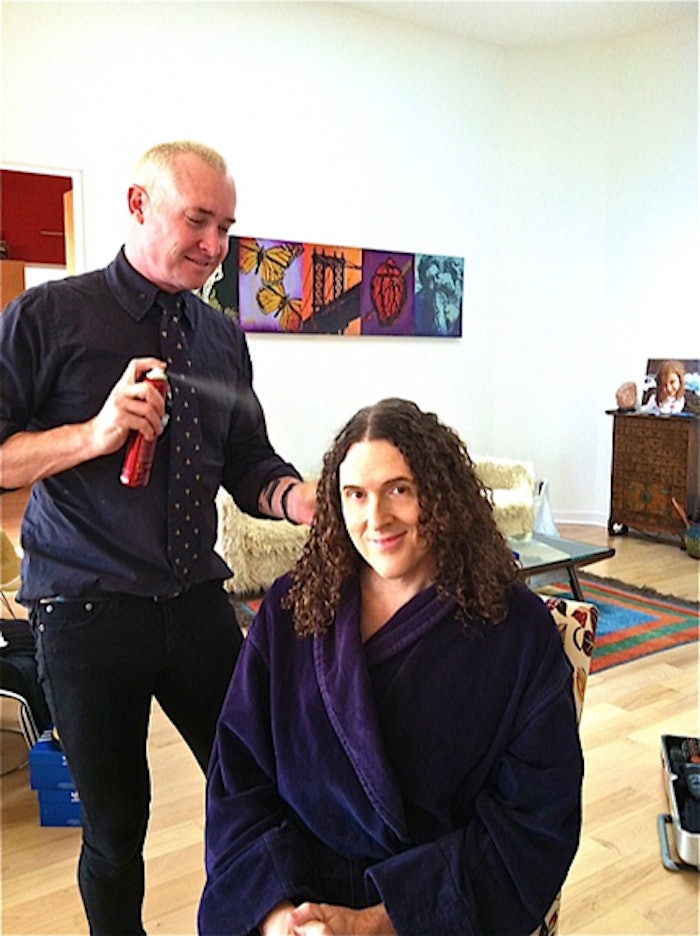 Sean James styled Al Yankovic along with his wife, Susanne and daughter, Nina for the Grammy Awards. Sean arrived early to an excitement filled house where he toured the house with his gracious hosts.

Al's hair was washed with with Number Four Hydrating Shampoo and Conditioner. Then Sean used Sebastian Potion 9 to tame Al's wild curls. He then diffused and stretched the hair out. Sean had pre-cut and treated the hair with Kerastase Masquintense at Fred Segal Salon two days prior. To finish the look, Sean used Phytologie hairspray.

Sean used Make Up For Ever concealer under Al's eyes and mixed light and medium shades of Christian Dior HD Creme for the base. He lightly dusted with Make Up For Ever HD Powder.
[Image courtesy of Sean James]
Related:  A Rock N' Blow Grammy Awards Weekend  |  Katy Perry Wears Yves Saint Laurent Beauty at the Grammy Awards