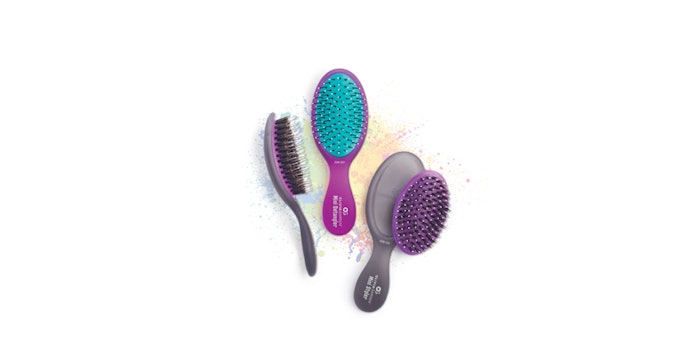 The collection features:
The Mini Detangler, equipped with gentle bristles and comfortable ballpoint tips that detangle tough snags on all hair types
The Mini Styler utilizes a special blend of boar and nylon bristles designed to help eliminate frizz and flyaways.
"Stylists shouldn't have to worry about which brushes they can and can't fit in their on-the-go kits, so we shrunk our OG Brush Collection," says Anne Maza, co-owner of Olivia Garden. "Every product we put on the market is designed to solve a problem for stylists, which is why we figured out how to take all the incredible features of the OG Brush and put them in a smaller, easier to travel-with package. It's also a great item to retail for salon customers."