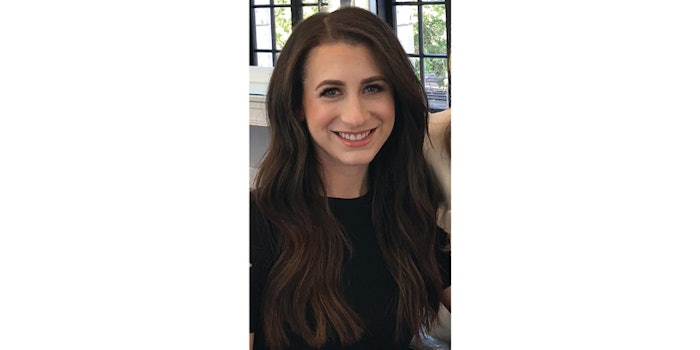 For months I've been excitedly anticipating the release of this issue, which includes our first-ever roundup of "25 Under 50K"—aka our staff picks for the top 25 stylists you need to follow on IG, who at time of print, have fewer than 50,000 followers. When planning the editorial content for this year, I felt it was vital to provide a forum for stylists whose artistry shows no bounds, yet is not contingent upon the size of their following. After all, our industry is abundant with talent that should be celebrated on its own merit, and that alone. Of course, we will continue to honor and feature those incredible stylists who have used their color and styling skills to—deservedly—break through on social media as well (check out our feature where Larisa Love, Riawna Capri and Nikki Lee discuss vital practices for integrating an apprentice program in your salon, for one, on page 36). Yet in the pages of our magazine, as well as our digital outlets, you'll also find emerging voices whom we want to help celebrate and give voice to with our broad audience reach.
Flip to page 44 to see our inaugural lineup of "25 Under 50K" artists, all with a diverse array of backgrounds, from freelance celebrity stylists to behind-the-chair colorists. And remember to always tag @BeautyLaunchpad so that our team can continue to see all your beautiful work.
My #Trending Products: Face Saviors
After continual mask use due to COVID-19, my complexion unfortunately hasn't remained unscathed. I'm turning to this facial mask, mask-specific sanitizing solution and cover-up to help remedy and conceal blemishes.
Pure Bloom Clean Mask Refresher
@purebloomcbd
Mist onto your mask to cleanse, refresh and—thanks to the aromatherapeutic effects of its soothing lavender-infused formula—calm. Contains 80 percent alcohol for disinfecting purposes.
Éminence Organic Skin Care, Seabuckthorn Balancing Masque
@eminenceorganics
Mask balances skin via vitamin-rich seabuckthorn, carrot juice and calendula, imparting moisture as it keeps pores unclogged.
Bodyography Professional Cosmetics Pro Perfect Foundation Stick
@bodyography
Stick formula comes in a wide variety of shades and offers sheer to full coverage. Plus, it's imbued with vitamins C and E to nourish and help protect from free radical damage.